Five Minutes With Audio & Video Home
fiveminuteswith
Sustainability Stars: Government Facility Facelift Brings Recognition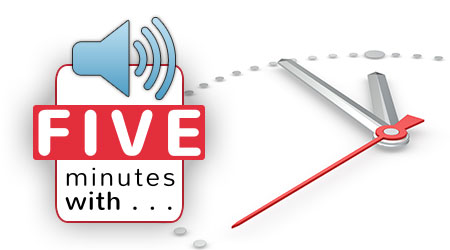 Bryce Hudey is the energy efficiency and sustainability manager at Oak Ridge National Laboratory (ORNL) in Tennessee. He helps manage 5.2 million square feet at the U.S. Department of Energy's (DOE) largest science and energy laboratory. Oak Ridge is one of the recipients of a 2016 Facility Maintenance Decisions Achievement Award for Sustainability.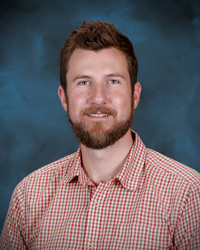 Bryce Hudey
Energy Efficiency and Sustainability Manager
Oak Ridge National Laboratory (ORNL), Tennessee

ORNL employs more than 4,500 full-time staff including scientists and engineers in more than 100 disciplines. The laboratory has 3,200 users and visiting scientists annually. ORNL helps the DOE address energy, environmental, and nuclear challenges through transformative science and technology solutions.

Bryce's maintenance organization, the facilities and operations directorate, has 800 employees, 450 of which are skilled and unskilled trades people.

We spoke with Bryce for this month's 5 Minutes With podcast about Oak Ridge's Sustainability strategy.

1. What goals did you hope to achieve with your sustainability plan?

We wanted to lower greenhouse gas emissions by reducing our site energy use intensity 30 percent by fiscal year 2015. We now have a new goal to reduce another 2.5 percent each year through fiscal year 2025. We also wanted to lower our site's water use intensity 30 percent by fiscal year 2020. We have now upped the ante to 36 percent by 2025. We wanted to accomplish these goals in a way that leveraged the expertise of ORNL researchers and we wanted to set an example in Tennessee and increasingly in the entire Southeast.


2. What factors did you consider when forming your sustainability team?

We looked at how sustainability goals aligned with current roles and responsibilities. We first identified the people who most naturally could provide a supporting role. We identified gaps in support coverage and then looked to onsite research and development knowledge bases to draw from those people for additional expertise.


3. How is your maintenance department impacted by sustainability practices?

Initiatives like our advanced metering program and central energy data system have brought additional data sources and historical data to the table to aid in maintenance and operations decisions. High efficiency technologies have given us the edge to make a successful business case for replacing old equipment and systems that were maintenance intensive and unreliable. Technologies like LED lighting has lessened the burden of relamping on our in-house maintenance crews and allowed them to shift focus to research support tasks. Supporting research is the real reason we are here.


4. Was there anything about the process that surprised you?

I was surprised at how challenging it can be to identify and focus on opportunities to conserve energy and water without negatively impacting the energy and water resources necessary for mission-critical research. We overcame this by specifically identifying high-intensity, mission-specific buildings and energy end-uses. Our energy and water conservation projects involved research operations managers to ensure that research continuity was not negatively impacted by energy and water conservation efforts.


5. It sounds like your sustainability program continues. What projects are you addressing at this time, and what does the future hold?

Yes, our program definitely continues. With new goals set out through the year 2025 we're challenged to continue improving. One large focus area is how best to utilize the energy data that we are amassing with building automation systems and advanced meters. We think a component of the solution will reside with energy data analytics and visualization — using technology to get the right energy information to the right people at the right time.

6. What advice would you have for maintenance and engineering managers looking to establish a sustainability plan at their facility?

I would recommend identifying appropriate metrics and measurable goals that best fit your organization. If you don't have the ability to measure (i.e. metering) then make that your first goal to establish measurement capability. Once you can measure, you'll able to quantify progress and use this to build awareness and support, using numbers to build a case or define success can improve clarity and remove perception that may run counter to your objectives.


Find more on this topic:
Sustainability, government, energy efficiency
posted: 9/8/2016