How Energy Information Systems Bring Energy Savings
Energy Information Systems (EIS) bring multiple benefits for facilities managers, from identifying efficiency opportunities to validating utility billing.
OTHER PARTS OF THIS ARTICLE
Pt. 1: This Page
Pt. 2:
Energy Information Systems Provide Data Deep Dive
Pt. 3:
Energy Information Systems: Identify KPIs, Prioritize Actions
Pt. 4:
How To Develop a DIY Energy Information Systems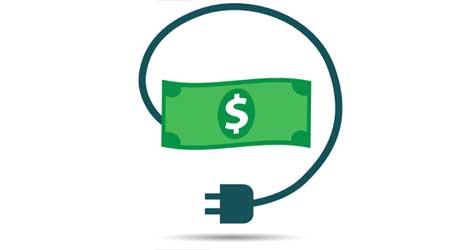 For facility managers interested in shaving energy costs and use, the latest buzz centers around energy information systems (EIS). The concept is not new. Some trace the birth of EIS to the spreadsheets developed after the dual energy crises of the 1970s. Eventually, those early attempts to consolidate energy information became automated into energy data spreadsheets, which continued evolving into today's energy information systems.
In the marketplace, EIS goes by many names. Facility managers are probably familiar with utility tracking systems, energy accounting systems, and energy dashboards, all of which are forms of energy information systems.
The U.S. Department of Energy's Office of Energy Efficiency and Renewable Energy defines EIS as "the software, data acquisition hardware, and communication systems used to store, analyze, and display building energy data."
Metering data is at the heart of an EIS. "At a minimum, an energy information system provides daily, hourly or sub-hourly interval meter data at the whole-building level, with graphical and analytical capability," says Jessica Granderson, deputy for research programs in the Building Technology and Urban Systems Division of Lawrence Berkeley National Laboratory (LBNL). "The data is primarily acquired from whole-building electricity and gas meters, but can also include sub-meter and system-level data, depending on the depth of monitoring at the site."
Some EIS tap the power of analytics to extract more value from energy data. "A more advanced EIS will be equipped with an analytics engine to provide insights on the stored real-time and historical data," explains Chris Wilson, operations director, Energy+Eco, Environmental Systems Design, Inc. "Some common analytics provided are weather normalization to produce an accurate energy baseline or accurately predicting what future energy consumption will be."
Benefits of EIS
EIS offers facility managers a ream of benefits. Probably the most important one is recording and charting how and where energy and resources are being consumed in real-time.
In a 2013 LBNL research study, "Energy Information Systems (EIS): Technology costs, benefits and best practice uses," 26 industry leaders provided their experiences with EIS and how they used the results. Participants included Legacy Health, Cushman & Wakefield, Microsoft, Vornado Realty Trust, University of California, Berkeley, Sacramento County, San Ramon Valley Unified School District, International Monetary Fund, and New York-Presbyterian.
The benefits most frequently reported in that study were:
• Identifying efficiency opportunities
• Tracking and comparing performance
• Managing demand charges
• Validating utility billing
• Measuring and verifying project-specific savings
• Providing data to develop energy goals
Median savings by EIS users were 17 percent (averaging $56,000) for 28 individual sites and 8 percent ($1.3 million) for nine portfolios with EIS installed. More importantly, 91 percent of EIS users in the study said they could not have achieved these results without EIS.
The Natural Resources Defense Council (NRDC) studied real-time energy management in three large commercial buildings owned by The Tower Companies in Washington, D.C. The real-time energy management initiative, designed to provide operating staff with better energy-use data, achieved a 13.2 percent reduction in electricity consumption. Energy Star scores rose from 71, 78, and 86 to 91, 87, and 88.
Timely energy-use information can help solve many common problems in buildings — problems that lead to wasted energy. "Even in the best buildings, building systems routinely stray from optimal; ventilation equipment might be adjusted for an unusual event, such as a tenant build-out, then not returned to preferred settings; temperature might be adjusted for an after-hours conference event and not returned; controls and equipment fail, and software can have bugs; and circumstances in the buildings may change," the NRDC study says.
An EIS can help facility managers save money and energy by making it easier to find problems like those.
"If a building of any type — residential, commercial or industrial — contains utility meters or sub-meters, it's a great application for an EIS," says Wilson. Whether facility managers are operating or managing a small building or a large multi-building campus, "having access to actionable real-time energy data will benefit the end user," he observes.
Continue Reading:

Energy Information Systems

How Energy Information Systems Bring Energy Savings

Energy Information Systems Provide Data Deep Dive

Energy Information Systems: Identify KPIs, Prioritize Actions

How To Develop a DIY Energy Information Systems
---
---
---
Related Topics:
Comments