You Might Like
On FacilitiesNet
Affordable Resilience With Propane Generators
Propane provide nonstop back-up power and energy reliability during an outage.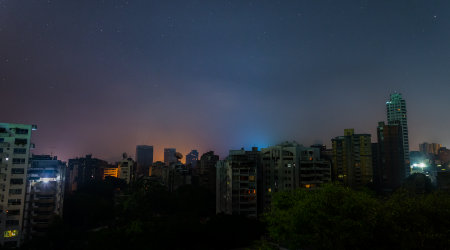 Power outages can happen at any time and have the potential to cost businesses as much as $150 billion per year, according to data from the U.S. Department of Energy (DOE).
In a 2018 report surveying facility and energy managers of commercial and industrial businesses across the U.S., S&C Electric Company found that 82 percent of all businesses experience an outage at least every two years and 24 percent of respondents experience an outage once a month or more.
The same study found that productivity loss and delays within service, deliveries, and production were the top two problems faced by businesses because of power outages.
In order to increase resiliency, mitigate against financial losses, and reduce the magnitude or duration of a disruptive event, facility managers should consider adopting propane backup power. Propane is a stable, portable energy source that can help support Americans even when the grid goes down, ensuring continuity of operations and ultimately, peace of mind.
Nonstop power and peace of mind
Installing permanent backup generators is one common building resilience strategy and is increasing significantly. In fact, the S&C Electric Company study found that 60 percent of respondents own alternative energy sources such as on-site power generation.
When it comes to selecting a backup fuel, it's hard to ignore propane's many operational benefits. Propane-powered generators offer affordable resilience and nonstop operation for commercial buildings and facilities of all kinds.
Plus, propane's indefinite shelf life makes it the ideal back-up energy source for generators, whereas diesel degrades over time. On-site fuel storage is another important consideration and can help ensure that the generator is ready to operate and won't be subject to upstream fuel reliability issues — and propane tanks can provide on-site propane storage for backup power systems of any size.
And whether used for prime or standby power, propane offers unbeatable performance, keeping buildings running affordably and sustainably. Propane standby generators kick in almost instantly, supplying power in as little as 10 seconds after a main power outage. When used for prime power, propane can supply energy resiliency to facilities in locations with no access to the electrical grid, or at times when cost or reliability make reliance on the grid impractical. Propane prime power generators have lifecycles from 30,000 hours up to 40,000 hours and properly equipped can operate 24/7 almost indefinitely.
Propane also offers a more favorable environmental impact compared with its gasoline and diesel counterparts, too. Most notably, propane burns cleaner, reducing nitrogen oxide (NOx) emissions, particulate matter, and CO2 emissions. According to data from the DOE, propane produces 16 percent fewer carbon emissions per unit of energy compared with diesel.
Propane standby generator sets produce 25 percent fewer emissions to deliver the same energy services as grid-supplied electricity in residential applications and approximately72 percent fewer sulfur oxide (SOx) emissions in commercial applications, according to data from PERC. Propane is non-toxic, non-poisonous, and won't contaminate soil or water.
Bryan Cordill is director of residential and commercial business development for the Propane Education & Research Council. He can be reached at bryan.cordill@propane.com.
---
---
---
Related Topics:
Comments