Facility Manager Cost Saving/Best Practice Quick Reads RSS Feed
Shootings Increase Scrutiny of Facility Plans
March 6, 2018 - Contact FacilitiesNet Editorial Staff »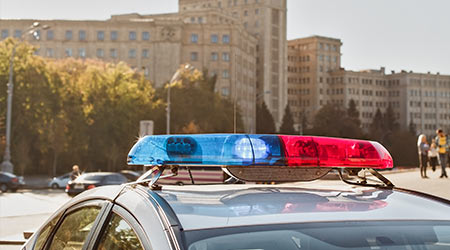 The range of emergencies that threaten institutional and commercial facilities is broad and, it seems, getting broader. From fires and power outages to flooding and contagious diseases, facility managers and other members of an organization's emergency planning team must assess and improve the ability of facilities and occupants to prepare for and respond to these crises.

Increasingly, the emergency preparedness process for facilities needs to take into account the threat that active shooters present. The recent shooting at Marjory Stoneman Douglas High School in Parkland, Fla., is just the latest of hundreds of instances in recent years — more than 300 since 2013 — of an armed attacker gaining entrance to a K-12 school and killing occupants. In the case of the Parkland shooting, the attacher killed 17 people.

Read: Door hardware considerations with security and safety in mind

Such attacks are raising the stakes for managers and their team members in a range of facilities to strengthen building security and to ensure their measure meet the standards for protecting facilities. Consider the situation at the University of Iowa.

The University of Iowa's emergency preparedness — including its ability to handle bomb threats, health crises and hostage situations — has "unacceptable weaknesses" that expose the campus to "unacceptable risks," according to a new audit reported on by an article in The Gazette.

The report found problems with the university's emergency policies and plans, its training protocols, its communication strategies and its incident follow-ups.

"Incident and emergency exercise information is not documented fully, completed timely, distributed appropriately, or reviewed for possible improvements," according to the report from the university's Office of Internal Audit. "The lack of appropriate distribution of emergency information results in delays for corrective actions."

Learn: Resources on a range of emergency preparedness topics

After the recent mass shooting in Parkland, Fla., Iowa lawmakers advanced a bill that would require Iowa's K-12 schools establish security plans for their buildings, which some do not have.

Like Iowa State University and the University of Northern Iowa, the University of Iowa has a critical incident management plan. But the University of Iowa's plan, the audit found, falls far short of national standards. Throughout the report, auditors noted areas where the university falls short of federal and national guidelines. For example, the Federal Emergency Management Agency requires after-action analyses and reporting that include possible solutions and a plan to train and test those solutions.

This Quick Read was submitted by Dan Hounsell — dan.hounsell@tradepressmedia.com — editor-in-chief of Facility Maintenance Decisions.
---
Comments