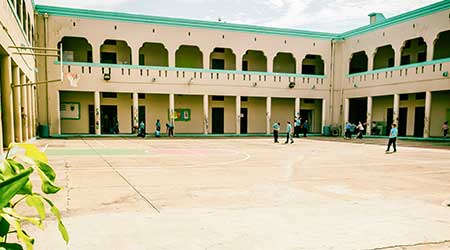 Puerto Rico School Collapse Illustrates Larger Earthquake-Readiness Issues
An elementary school in the south of Puerto Rico has collapsed after a 6.4 magnitude earthquake struck the island, followed by an aftershock measuring 6.0. One day earlier, a 5.8 magnitude earthquake had struck. Starting on December 28, numerous earthquakes of lesser magnitudes with epicenters clustered in the southwestern coast have caused various damages, but the last two earthquakes have been the strongest yet in this sequence.
The Agripina Seda school in Guánica serves 274 students in grades 6 through 8. In a slideshow posted by El Nuevo Dia, the first two floors of the school are shown completely collapsed. Classes were not in session due to the Christmas holidays. Return to classes island-wide has now been delayed from January 9 to the 13th.
Department of Education Secretary, Eligio Hernández, in an interview on RadioIsla said that 95 percent of the island's public schools do not comply with building code. Currently, 38 inspectors have been deployed to evaluate the structural safety of the remaining schools in the affected area. As of midday Tuesday, at least 11 schools were reported to have at least some structural damage, including another school in Guánica with a partial collapse, according to reporting from El Nuevo Dia.
Other structural damages reported include a collapsed church in Guayanilla, numerous collapsed homes, and damages to commercial buildings, roadways and bridges. One man was reported dead in Ponce due to a wall collapse.
After the 5.8 magnitude earthquake on Monday, the likelihood of a stronger earthquake hitting Puerto Rico in the following week was estimated at three percent by Paul Earle, a seismologist from the USGS in a video interview posted to CBS correspondent David Begnaud's Facebook page.
This video shows in greater detail the damages at Agripina Seda school.
Naomi Millán is senior editor of Building Operating Management.
---