Facility Manager Cost Saving/Best Practice Quick Reads RSS Feed
Legionnaires' Shuts Down Atlanta Hotel
August 6, 2019 - Contact FacilitiesNet Editorial Staff »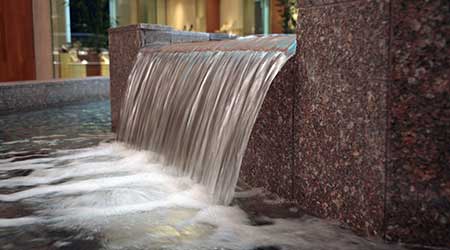 Maintenance and engineering managers in institutional and commercial facilities face a host of issues daily, from staffing problems and budget management to equipment breakdowns and project delays. But few if any of these problems can immediately shut down a building as quickly as Legionnaires' disease can. As instances of the disease continue to pop up nationwide, so too do reports of the devastating impact of the illness on visitors, occupants and organizations. An Atlanta hotel is the latest to learn these lessons.
The Legionnaires' disease outbreak linked to the Sheraton Atlanta Hotel appears to be much wider than previously thought, with state health officials recently reporting 57 more "probable cases," according to the Atlanta Journal Constitution. The Georgia Department of Public Health (DPH) had announced 55 probable cases and added two more. Not all of the cases have not been confirmed in a lab, but they involve people with illnesses consistent with Legionnaires' disease, such as pneumonia. The number of confirmed cases has remained at 11.
The Sheraton Atlanta shut down voluntarily about two weeks ago after three guests who had recently visited or stayed at the hotel tested positive for the disease, which can cause a serious lung infection. No deaths related to the Legionnaires' outbreak have been reported, according to the DPH.
When testing hotels for the Legionella bacteria that causes Legionnaires' disease, investigators typically begin in pools, hot tubs and water fountains — the most likely culprits of the bacterium, DPH spokeswoman Nancy Nydam says. The investigation could expand well beyond those water sources, stretching into the hotel's water supply system, including the plumbing system, she said. The team of investigators will look for clues — such as whether all of the sickened guests stayed on the same floor – that could help find the contaminated source.
Dan Hounsell is editor-in-chief of Facility Maintenance Decisions.
---
Comments