Facility Manager Cost Saving/Best Practice Quick Reads RSS Feed
Explosion Rocks Midtown Manhattan
July 20, 2018 - Contact FacilitiesNet Editorial Staff »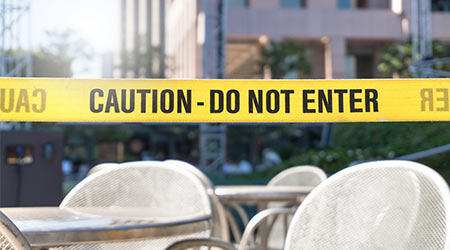 Emergencies can come from a variety of sources within institutional and commercial facilities, from failed boilers and chillers to broken water pipes and power outages. As if that weren't enough of a challenge for maintenance and engineering managers, emergencies also can arise from outside of facilities, as building occupants in midtown Manhattan recently found out.

A steam pipe ruptured underneath a street in the Flatiron district of Manhattan on Thursday, sending a thick geyser of white smoke into the air and disrupting travel during the height of the morning commute, according to The New York Times. Despite the loud blast and billowing steam, no one was injured or transported to a hospital, according to the New York Fire Department, which had cautioned residents near the area of 21st Street and Fifth Avenue to "shelter in place" while firefighters continued to assess the explosion.

Con Edison, which operates the system of steam piping, some of which is lined with asbestos, said that out of precaution, people who were covered with debris should place their clothing in a bag and take a shower.

More than 100 miles of steam piping underneath New York City, one of the largest steam systems in the world, delivers heating and cooling to nearly 2,000 buildings. In the city, steam is also used at hospitals to sterilize equipment and at dry cleaners to press clothes.

The police had closed off several intersections, shutting down traffic on major thoroughfares, and the Metropolitan Transportation Authority said that subway trains were being rerouted and bypassing stations there. Offices in the area were also advising employees to take alternate routes to work.

This Quick Read was submitted by Dan Hounsell — dan.hounsell@tradepressmedia.com — editor-in-chief of Facility Maintenance Decisions, and chief editor of Facilitiesnet.com.
---
Comments