Facility Manager Cost Saving/Best Practice Quick Reads RSS Feed
Coronavirus: Hospitals Eye Colleges for Beds
March 26, 2020 - Contact FacilitiesNet Editorial Staff »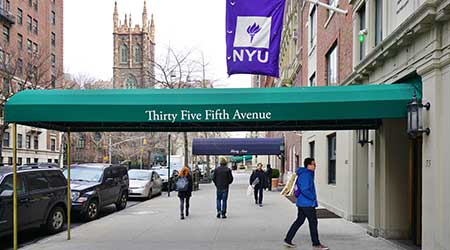 The coronavirus pandemic has affected every institutional and commercial facility in the nation, but the impact has hardly been the same for all. Many K-12 schools have shut down, except for some offering meal pickup programs. A host of hotel chains, shopping malls and government office buildings have shuttered their facilities.
Hospitals, obviously, have remained open, and the rapidly increasing need for space to house the growing number of COVID-19 cases is affecting yet another facility market — higher education. A growing number of U.S. colleges and universities are preparing to turn empty dorms into temporary housing for patients with the coronavirus as the nation's hospitals brace for a possible surge of cases that could push treatment centers beyond their limits, according to NPR.
Tufts University announced that it's making hundreds of vacant dorm rooms available in coming weeks to help relieve "unprecedented stress" on the health care system. The Massachusetts school's president called on university leaders across the country to follow suit, saying they have a civic duty to help in times of crisis.
Middlebury College in Vermont also is offering some of its buildings as local officials craft emergency plans, and New York University is asking students who live near campus to return and clear out their dorm rooms in case they're needed to house patients later.
Some state leaders see college campuses as a natural fit to serve as temporary field hospitals. Colleges across the country have started to empty as students are sent home to curb the virus' spread. Many campuses suddenly have hundreds of beds, dining halls and gyms that authorities say could be used to support patients or medical workers.
Dan Hounsell is editor-in-chief of Facility Maintenance Decisions.
---
Comments