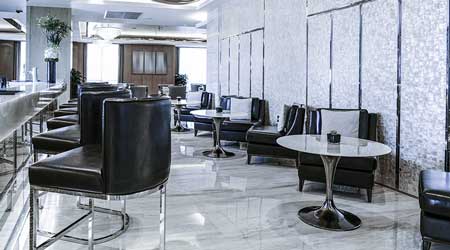 Coronavirus Fallout: Risks for Empty Buildings
Occupancy in most government office buildings is limited to essential workers only. K-12 schools nationwide are closed, except for some meal programs. Many retail, hospitality and commercial office buildings now sit empty, save for a skeleton maintenance crew.
While these hasty evacuations were deemed critical in the nation's efforts to slow the spread of the coronavirus, what does all of this limited or zero occupancy mean for the condition and future buildings? The answers are potentially bad news for managers and their organizations.
The improper action or negligence when decommissioning buildings and production facilities brings risks for companies, according to the risk consultants of Allianz Global Corporate & Specialty (AGCS). Mothballed factories or offices are by no means safe from fire or other hazards. In fact, such risks can be exacerbated when premises are idle or largely unoccupied, according to Yahoo! Finance.
In a new publication, Coronavirus: Safety Measures For Businesses Forced To Temporarily Close Their Premises, AGCS experts provide an overview of general security and prevention measures to help avoid physical damages, such as regular checks of fire-protection systems and the safe storage of flammable materials and liquids if premises have to be shutdown.
"The potential damage caused by fire or as a result of inadequate maintenance remains, or even increases, when operations are shut down," says Thomas Varney, Regional Manager for the Americas at Allianz Risk Consulting. "There are specific measures for loss prevention that can be followed in order to prevent damage during the shutdown of operational facilities as much as possible."
Dan Hounsell is editor-in-chief of Facility Maintenance Decisions.
---