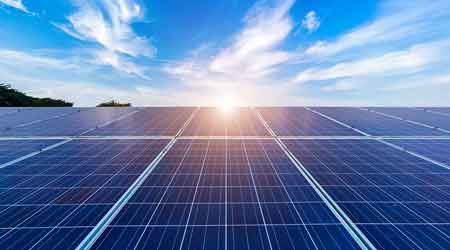 Renewable Energy Continues Growth Despite Coronavirus Pandemic
Even with the economy shut down and another recession on the brink because of the coronavirus pandemic, renewable energy is still growing by leaps and bounds.
Renewable energy is projected to account for 21 percent of the U.S.'s total energy production in 2020, an all-time high water mark, according to the New York Times. Part of the reason for this growth, up from 10 percent in 2010, is that in many places, notably, big states like California and Texas, wind and solar energy are now cheaper to produce than that generated from coal or even natural gas.
But the news isn't all good. Coronavirus is causing smaller solar installation companies to have to close, at least temporarily. The Solar Energy Industries Association estimates that as many as half of the industry's 250,000 jobs could be lost temporarily while the economy is shut down due to the pandemic. Still, the U.S. will continue to add capacity this year, and the cost per kilowatt-hour for renewables will continue to come down.
This post was submitted by Greg Zimmerman, executive editor, Building Operating Management and FacilitiesNet.com.
---