How FMs Helped Make McCormick Place Chicago's Alternate Care Site
The enormous convention center on the shores of Lake Michigan was quickly converted to a 3,000-bed hospital to treat COVID-19 patients. FMs had a huge role to play in the project.
OTHER PARTS OF THIS ARTICLE
Pt. 1:
Racing the Surge: Healthcare Organization Ramped Up Pandemic Preparedness
Pt. 2:
School District Juggles Construction Projects During the Pandemic
Pt. 3: This Page
Pt. 4:
Healthcare FMs Challenged with Unified Response for Facilities Nationwide
Pt. 5:
Postal Service FMs Keep on Keeping on During Pandemic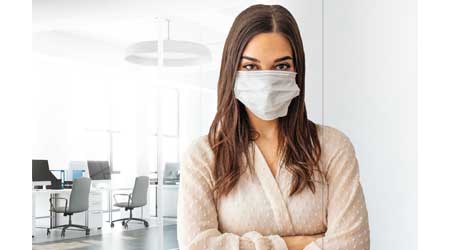 When the City of Chicago needed to create additional capacity for providing healthcare services to COVID-19 patients, McCormick Place Convention Center was selected as the location of the alternate care site (ACS). Converting the space would be faster than bringing a decommissioned hospital back online, and McCormick's vast square footage provided climate control not easily possible in an open field or stadium. It also had large blank floor plates with power, water, and internet already running through them.
The plan to convert part of the convention center to house up to 3,000 beds to serve low to mild acuity cases was announced on March 30. New patients were accepted on April 14. And it took the non-stop actions of an army of people across multiple organizations to make it happen. The facilities management aspect of the ACS was awarded to JLL, which provided security, janitorial, environmental services, and MEP repairs services.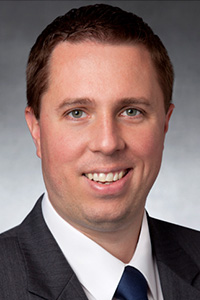 "
We understood the end goal and worked backward from that.
— Bret Olson, JLL
JLL's experience working with government agencies, the depth of its bench regarding integrated facility management across facility types, and its robust vendor relationships allowed the team to "execute on a dime," says Bret Olson, JLL associate director, McCormick Place. "You're taking contracting processes that run in months, and you're converting them to run in hours." Without leveraging the supplier agreements that JLL has in place for emergencies to the max, it would have been a struggle to meet such a tight deadline, Olson says.
One point of pride was that the majority of the people who were on-boarded for the project, close to 200 in the span of a week, had been furloughed due to the virus. Another is how collaborative the environment was, given the many organizations involved. "The situation here is very human," Olson says. "There was no fighting. We understood the end goal and worked backward from that."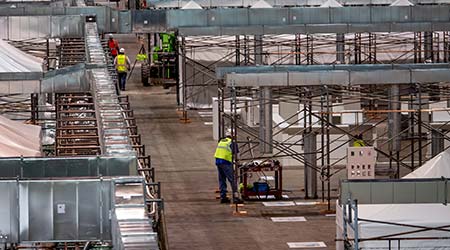 A challenge for the team was that many of the members couldn't be at the site to support the project in-person due to travel restrictions. Chuck Manula, managing director, public institutions, who worked on the project, was not surprised the situation brought out the best in those involved. "During emergency situations is when high performance teams usually show up," he says. "They show up because they have a common sense of purpose and mission, they don't worry about their title or company name. They're all working together to get stuff done. If you have something beneficial to offer up, it's accepted and you get to do it."
What does the COVID-19 response look like from where you're sitting? Send an email sharing best practices, surprising pivots, or just observations to naomi.millan@tradepress.com. General comments and questions welcome as well.
Continue Reading:

Cover Story: FM on the Frontline

Racing the Surge: Healthcare Organization Ramped Up Pandemic Preparedness

School District Juggles Construction Projects During the Pandemic

How FMs Helped Make McCormick Place Chicago's Alternate Care Site

Healthcare FMs Challenged with Unified Response for Facilities Nationwide

Postal Service FMs Keep on Keeping on During Pandemic
---
---
---
Related Topics:
Comments