A Lesson from Isabel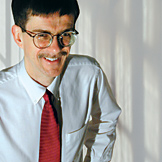 On the heels of the blackout, Hurricane Isabel provided another enormous test of facility emergency response plans. The storm also added impetus to a process that has been under way in many organizations since the attacks of Sept. 11: an ongoing review of the state of disaster preparedness plans.
One challenge facing facility executives is determining what risks need to be addressed. Isabel flooded the basement of one high-rise building, doing heavy damage to electrical, mechanical and communication systems. Almost the same thing happened nearly 25 years ago. Was that seen as a once-in-a-lifetime event? How far back should facility executives look when evaluating which risks are serious enough to plan for?
A similar question arises when companies are looking ahead, not backward. Top management is starting to ask how long a facility would be able to function if outside power is lost. The issue goes well beyond standby power. Facility executives have to ask what it would take to heat, cool and illuminate a building and whether the facility will have water in a blackout.
The back-to-back emergencies of 2003 made it clear that disaster planning isn't a one-time event. The bar is gradually being raised as senior managers ponder how well organizations would fare in a prolonged emergency. The blackout and Isabel are two more sessions in what is becoming a continuing education course in disaster preparedness. For facility executives, that means more homework — and another chance to demonstrate the value of facilities.

---
---
Comments