Assessing New-Generation Door Hardware for Performance
Managers specifying new or replacement door hardware should assess the entire system for improvement opportunities.
OTHER PARTS OF THIS ARTICLE
Pt. 1:
Door Hardware: A New Generation
Pt. 2:
Door Hardware: Performance Matters
Pt. 3: This Page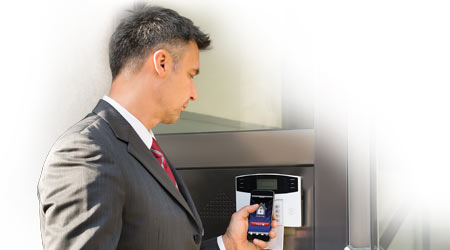 Specifying for performance
Whether a manager is specifying new or replacement hardware for a door, it is a good time to assess the entire system for improvement opportunities. New technology offers many more features, so managers must continually study new capabilities. Program development and installation follows the four-step sequence.
The first step is to inventory the system scope. How many exterior and interior swinging, sliding and overhead doors does the facility have? Does it need more for server rooms, unattended storage areas or offices? Could the facility benefit from a floor-to-ceiling turnstile with biometric fingerprint reader and photo identification for shift-change door at a high-traffic, high-security area?
The second step is to develop and implement the written management policy that includes organization responsibilities, features and functions for controlled access and free egress in emergencies. The access control software must be able to handle the scope and functions set by the policy. Among the functions for managers to consider are these:
•providing the means to set parameters for a specific building configuration
•providing the means to set parameters for each access device, including times, days of week, user identification, and holidays
•allowing contract workers entry for the contract duration only and at specific doors
•allowing chief information officer access to buildings and server rooms 24/7/365
•providing clearance code programming to facilitate one-click access to large groups and validating each access device with only three entries: the device number, the holder and one or more clearance codes.
•allowing configuration for active-shooter isolation and door-locking devices.
The manager prepares written specifications for approvals based on this information
The third step involves orientation training for all users that includes accessing devices; using the devices; explaining when and where they will be used; and setting a start date.
The fourth step covers key steps in system use. The user presents valid access device to the reader. The reader verifies user identification at the control field panel, signaling immediate electric lock strike release and records the event in the server database.
Managers also should consider other functions at this point. For example, all transactions are recorded in a journal, including valid and invalid attempts. Also, each record could show the access device holder's name, as well as the door, date and time. Door monitoring also could show that a door was forced open, or a door was open too long with alarm activation.
A new installation offers managers an opportunity to define a complete system, but to save time, it can be tempting to replace an existing, broken system with the same hardware. Safety and security challenges are best met with hardware that offers the most dependability and sustainability. Matching the hardware's grade to the application is essential, regardless of the previous system.
Door hardware grade levels — 1 is the highest and 3 is the lowest — are defined by American National Standards Institute/Builders Hardware Manufacturers Association (ANSI/BHMA) Standard A156. The ANSI/BHMA certification program seal on a product ensures the product meets the standard. Subsets of this standard cover specific components, including hinges, cylinders, mortise locks and power-operated doors
A Grade 1 keyed lock must deliver 800,000 cycles to failure. The Grade 3 keyed lock must deliver 200,000 cycles and is restricted to home use because it is expected to cycle fewer times and needs less torque to force open. If managers specify commercial Grade 1 hardware, it will last about three times longer, and forced entry will be more difficult. It offers greater reliability, safety, security, and ultimately costs less to maintain.
Many facilities, such as schools, hospitals, and nursing homes, must install UL fire-rated metal doors, and they must be automatic, closer-operated, and monitored to prevent blocking open.
Thomas Westerkamp is a maintenance and engineering management consultant and president of the work management division of Westerkamp Group LLC, www.westerkampgroup.com.
Continue Reading:

Door Hardware

Door Hardware: A New Generation

Door Hardware: Performance Matters

Assessing New-Generation Door Hardware for Performance
---
---
---
Related Topics:
Comments