You Might Like
On FacilitiesNet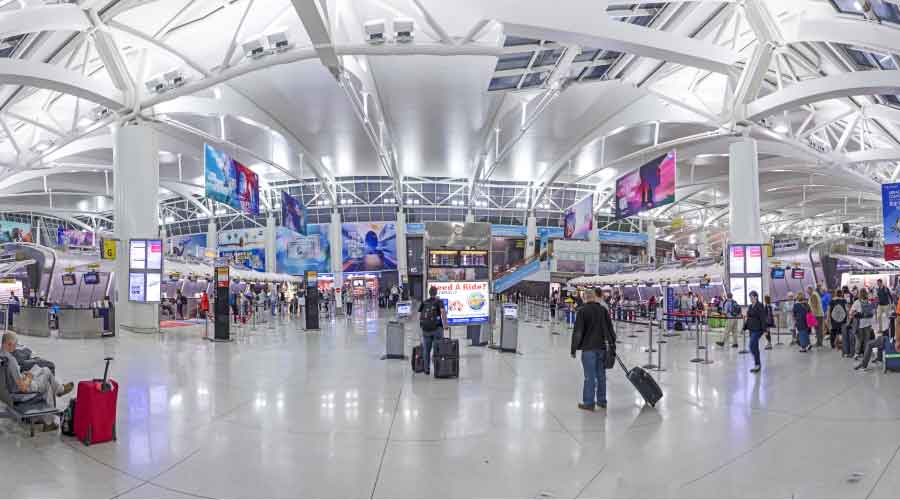 New York Airports to Upgrade Facilities
Port Authority of New York and New Jersey is renovating and upgrading its major airports at a cost of more than $25 billion
August 1, 2022
Deferred maintenance has been the bane of the existence of many institutional and commercial facilities from federal buildings to K-12 schools and NASA. But few things are more American, it seems, than complaining about the sorry state of New York's three airports — La Guardia and John F. Kennedy International Airport in Queens, as well as Newark Liberty International in New Jersey. For decades, travelers have exchanged tales of rats in the terminals, pigeon droppings, leaky ceilings, broken escalators and temporary toilets.
Now, after years of neglect and underinvestment, the Port Authority of New York and New Jersey is renovating and upgrading all of its major airports at a cost of more than $25 billion, according to The New York Times. If all goes according to plan, the New York metropolitan area could have three of the most modern airports in the country by 2030.
Kennedy suffered for decades from a lack of reinvestment. Maintenance of the terminals was largely left to the airlines and other companies that leased and operated them. As landlord, the Port Authority sent its resources to security and maintaining the runways and roadways. Now, the renovation work is just beginning. Plans are underway for one giant, 2.4-million-square-foot terminal to replace three old ones. Kennedy's new $9.5 billion Terminal 1 will be as big as the new La Guardia terminals combined. Construction should begin this summer and follows the redevelopment of the TWA Flight Center into the TWA Hotel, with its sunken lobby lounge preserved and a rooftop pool deck that offers views of the runways.
---