Facility Manager Cost Saving/Best Practice Quick Reads RSS Feed
Make Better Use of Design and Construction Collaboration Tools
October 4, 2017 - Contact FacilitiesNet Editorial Staff »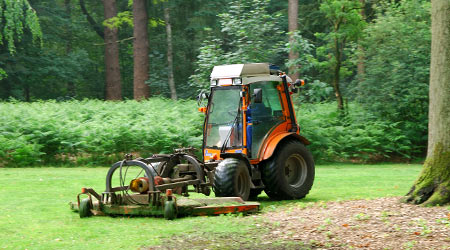 In the facility field, too many of day-to-day activities are fragmented or worked in silos. Today's solutions — from PDF review tools to COBIE-compliant commissioning solutions — provide unprecedented integration opportunities for all levels of design, construction, and facility management.

It seems there's an app for just about everything — and no real way to assess true value except by testing, which takes time. But it's worth it.

Consider the value of an application that provides access to building information models (BIM) and all types of construction-related documents so that same-day changes are available to all team members because of the streamlined capacity of the system. Does the application truly communicate with the rest of your people and processes, and provide value to your customers now and in the future?

Another example: commissioning software that directly integrates with BIM. The software makes it possible to track site visits, develop checklists, document tests, and much more with greater efficiency and quality. Other commissioning tools integrate with construction management systems so that all contractors and subcontractors have access to real-time information about a structure's mechanical and electrical systems. When a vendor updates information about a specific piece of equipment, all parties can observe and use that information. The short and long-range benefits are huge, particularly for an owner, who will realize improved speed of delivery, fewer errors and delays, and a comprehensive awareness about the history of a building's systems for future planning efforts.

Similarly, mobile applications can and should tie to web-based project management tools. Cloud-based collaboration creates opportunities for geographically disparate groups to work almost as if they're in the same room. Free web tools in the market make it easy for project teams to mark up the drawings.

Key in the adoption of today's best collaboration tools is to get everyone on the same page at the project kickoff. Once the key integration solutions are identified, don't forget to provide education to everyone on the project team, including facility and operations, about how to implement and use these tools in the context of the project.

Too often, great technology is used on a project, but the facilities team doesn't know how to use the software or the data. All that gathered data becomes obsolete very quickly when the downstream staff doesn't know the value.

This Quick Read was contributed by Andy Johnson, a BIM Manager at NV5, who has provided building modeling services and technology applications for many sizes and types of buildings, including industrial, civic, education, health care, hospitality, housing, justice, and retail.

Click here to read about connecting BIM data to FM software on Facilitiesnet.com.
---
Comments