Facility Manager Cost Saving/Best Practice Quick Reads RSS Feed
Colleges Revamp Building Design To Lure Students
December 10, 2018 - Contact FacilitiesNet Editorial Staff »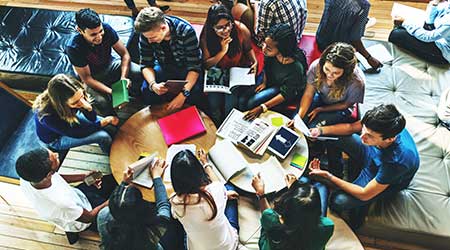 To attract new students to university and college campuses, facility managers are rethinking what students looking for in a school. One emerging trend involves the expanding the use of so-called "sticky places" — communal gathering spots in dormitories and other campus buildings that lend themselves to lounging, chance encounters, and studying in groups.

College campuses across the country have embraced such spaces as the next cool attempt to influence a high school student's decision. That's key at a time when higher education enrollments are declining, and jockeying for prospective students has become critical, according to The Milwaukee Journal-Sentinel.

Colleges are re-imagining residence halls with more natural light and spaces conducive to studying, making meaningful connections, and working on projects — all in the name of having happy, successful students who will return next year.

Many new dormitories, including one under construction at the University of Wisconsin-Whitewater, feature game rooms with pool and ping pong tables, as well as screens for students to bring in gaming equipment. The spaces are much more welcoming than the dark, basement game rooms of the past.

Students want to be alone sometimes, but they also want to be with other students, "Students have less reasons to be face-to-face today, and lounging space promotes community and the see-and-be-seen effect," says Derek Jackson, facilities and physical environment director for Kansas State University and a member of the executive board for the Association of College and University Housing Officers-International. "All of this gives students opportunities to connect."
Ryan Berlin is managing editor of Facility Maintenance Decisions.
---
Comments