Facility Manager Cost Saving/Best Practice Quick Reads RSS Feed
Building Design with COVID-19 and IAQ in Mind
January 7, 2021 - Contact FacilitiesNet Editorial Staff »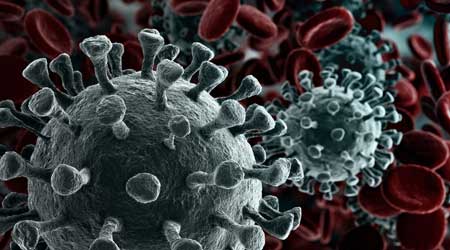 The interest in institutional and commercial facilities has never been greater. The general public, once largely ignorant about the role HVAC systems play in buildings, now is concerned about COVID-19 and peppering facility owners and managers with questions about outside air changes and air filtration. One result of the heightened awareness and interest is a rethinking of the process of designing buildings and systems with indoor air quality in mind.
As the pandemic grew in March, architects and epidemiologists weren't certain about how the microbe that causes COVID-19 was traveling, according to Metropolis. They knew the virus was often floating through enclosed spaces adjoined to respiratory droplets or particulate matter. But what size were those particles? What kind of filter could catch them?
Dave Kurten, senior vice president for building engineering at HDR, an architecture firm, and his team had handled airborne pathogens in hospitals and research laboratories before. They knew that a more expensive class of high-efficiency particulate air (HEPA) filters could block some microscopic particles. Early in the pandemic, Kurten says, clients and systems designers started to consider filters up past MERV 13. Was it safer? Perhaps, but Kurten knew it was by no means a surefire solution.
Brent Bucknum, founder of Hyphae Design Lab, says his projects prioritize designs that draw on natural processes, like installing green walls with a diversity of plants that can filter polluted air, while also adding a sense of community to neighborhoods.
"We have to take a philosophical approach to public health, looking at people as part of ecosystems," says Bucknum. "Everything is connected and HVAC itself is an ecosystem."
Dan Hounsell is editor of Facility Maintenance Decisions.
---
Comments