See an Office Design Inspired by a Tailored Suit
Attention was given to diverse workspaces and public-facing spaces.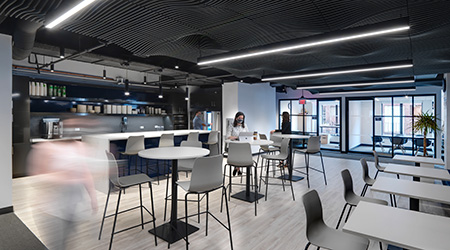 by Andy Ryan, courtesy Dyer Brown
When rapidly-growing drug development company Valo was a startup just a few short years ago, staying competitive in recruitment of top research talent meant partnering early on with leading-edge consultants and designers on things like workplace strategy and brand identity. Those early strategic investments now appear to be showing returns.
National workplace strategy experts Dyer Brown recently completed a headquarters expansion for Valo, the latest product of an ongoing collaboration that began when the company signed its first lease in 2017, for a team of fewer than a dozen employees. The expanded, high-performance, 35,600-square-foot space in Boston's Back Bay neighborhood now supports workflow for 150 across two floors, with a brand-inspired aesthetic that reflects a unique company culture.
Inspiration that 'suits' the space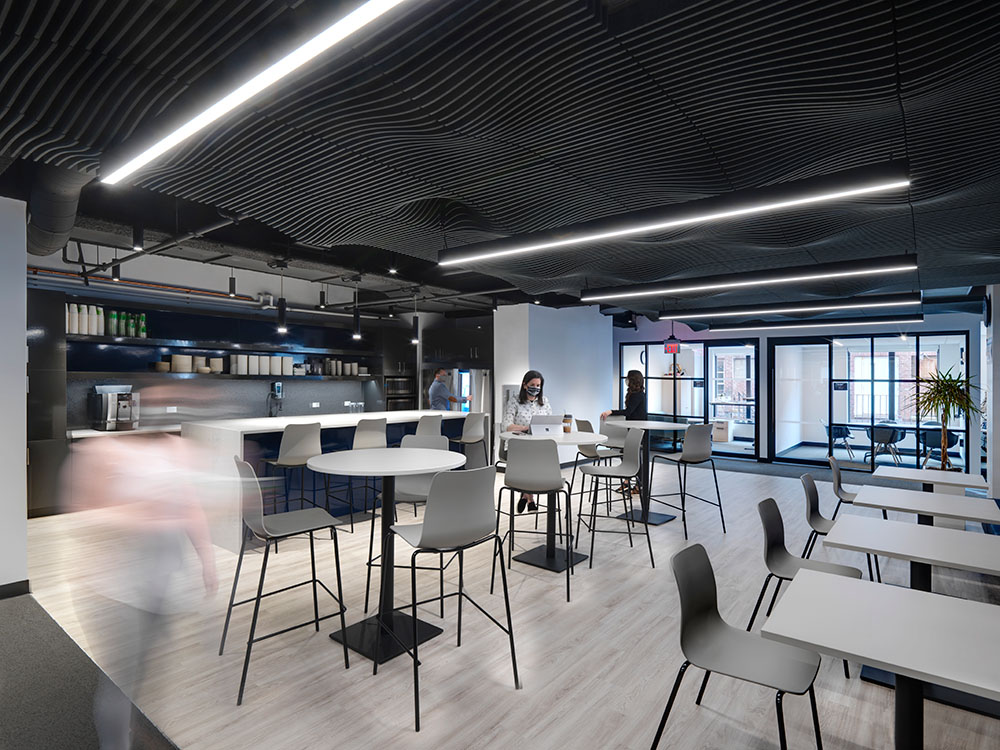 by Andy Ryan, courtesy Dyer Brown
First impressions matter
by Andy Ryan, courtesy Dyer Brown
Diverse staff, diverse space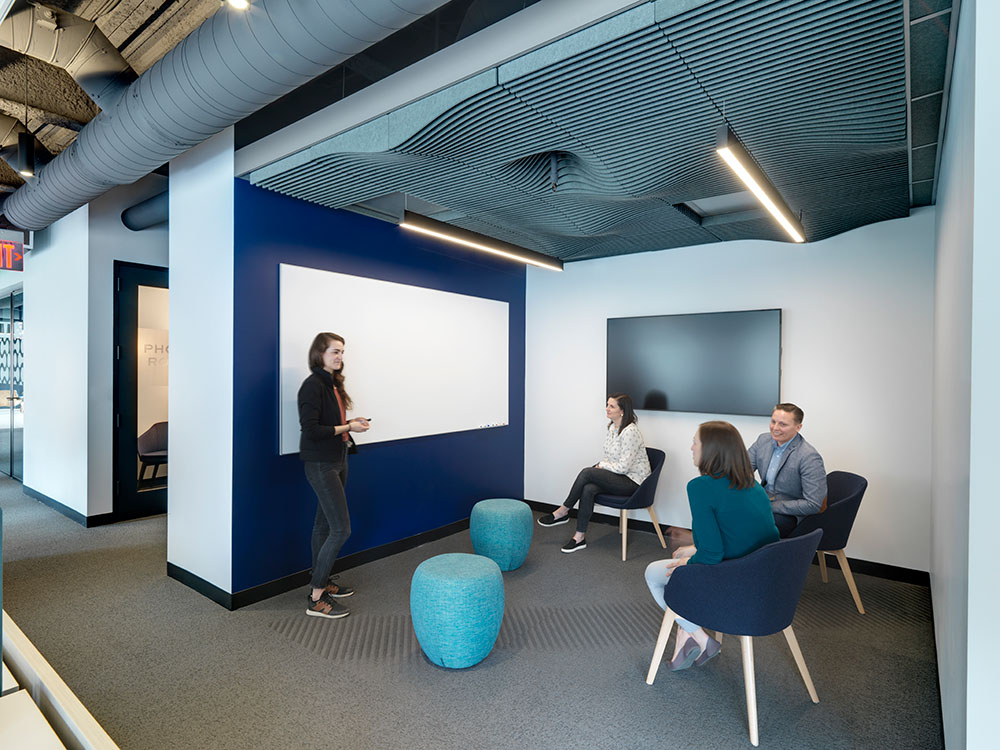 by Andy Ryan, courtesy Dyer Brown
---
---
---
Related Topics:
Comments