Portfolio Planning: Tips for Streamlining Construction Projects
Preferred partners, national standards (like LEED), and even pre-fabricating building components can all help make large-scale projects more manageable.
OTHER PARTS OF THIS ARTICLE
Pt. 1:
Large Portfolios Bring Construction Challenges
Pt. 2:
Overcoming Challenges With Large-Scale Construction
Pt. 3: This Page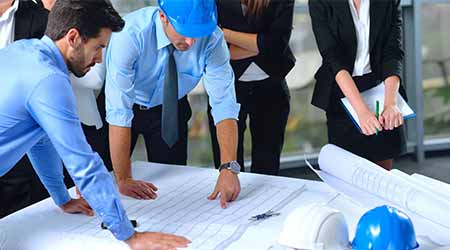 Advocate Aurora Healthcare currently has about $3 billion in construction projects either waiting for approval, in design, or underway, between its 27 hospitals and 500-plus clinics and outpatient facilities, says Albert Manshum, senior vice president, support services.
To streamline its relationships with outside parties, Advocate Aurora uses a preferred partner program (PPP) with contractors, architects, designers, engineers, and the trades. "The PPP allows us to have one master contract for all," Manshum says. Each new project requires just a one-page agreement that specifies fees and conditions.
All partners receive annual report cards that discuss how well they met budget and safety objectives, as well as more subjective criteria, like their communication skills. When starting new projects, Manshum and his colleagues turn to the report cards to help frame the selection process. "We'll also look at the approach and people involved, but the report card is big," he says.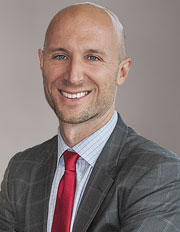 With prefabricated components, "we can roll [them] into place, connect the electrical and plumbing, and we're good to go." — Albert Manshum, senior vice president, support services, Advocate Aurora Healthcare
Manshum is shepherding Advocate through a LEAN journey that encompasses integrated project delivery (IPD). According to the American Institute of Architects, IPD is a "project delivery method that integrates people, systems, business structures and practices into a process that collaboratively harnesses the talents and insights of all participants to reduce waste and optimize efficiency through all phases of design, fabrication and construction." IPD requires, among other provisions, continuous involvement of the owner and key designers and builders; alignment of business interests through shared risk/reward arrangements; and joint project control by owner and key designers and builders.
Manshum and his team also pre-fabricate large components of their buildings, such as exam rooms, offsite. "We can roll it into place, connect the electrical and plumbing, and we're good to go," Manshum says. Because the rooms are built in a controlled environment, the quality and precision exceed that of projects done on-site.
With these and other changes, Advocate Aurora, along with its contractors, architects and other partners, have cut the cost of projects by more than one-quarter.
Still, change is difficult. "There's always a magnetic force pulling you back," Manshum says. "You have to constantly work to show the benefits."
The importance of managing other players on the construction team is a common theme with facility managers. Banner has identified a set list of contractors and architects with which it works. "They know us, we know them, and we can start them up quickly," Edwards says.
No matter how competent the contractors and tradespeople are, facility owners need to foster ongoing, proactive communication with them. "Owners that take a more passive approach get surprised," D'Angelo says.
The Smithsonian has a large in-house trades staff. To ensure she has quality people working on construction projects, Bechtol focuses on being a place at which employees want to work. "More than anything, that means offering opportunity," she says. Bechtol offers non-traditional ways to advance, such as creating career paths for tradespeople that allow them to move up within their trade and without moving into management. So a roofing expert may apply his or her skills at different museum locations. "We honor and truly champion their expertise," she says.
Managing construction on a national scale
Growth can complicate construction planning. PNC Financial Services Group's recent expansions have taken it outside its historical footprint. Because it doesn't have real estate professionals in these regions, it formed an "out of footprint global team" to handle site selections, says Kevin Wade, executive vice president, realty services. He oversees a portfolio that totals about 30 million square feet. Roughly two-thirds of that is retail space and the rest office. About 300 projects are underway at any one time. Typically, about fifteen are brand new locations and the rest, improvements. All projects are designed in-house.
"We buy local as much as possible," Wade says. "If a project is in Cleveland, the labor comes from Cleveland." That differs from many other national organizations, who often use developers and contractors with a national presence.
To make the process work, PNC starts on the zoning process far in advance, giving it time to gain a solid understanding of requirements. The site selection team is forward-funded so it can conduct the due diligence needed to avoid schedule and monetary bottlenecks.
By evaluating sites early on, PNC can be confident that, by the time it greenlights a project, it can move quickly. The PNC prototype is flexible enough to adjust to local differences in weather and code requirements.
All PNC's projects are built to standards that surpass LEED, Wade says. To do this, the teams take a comprehensive look at the building systems. For instance, if a project brings sunlight into the building, the plans will include a system to deal with the heat created.
As it undertakes projects, PNC also leverages opportunities to make more efficient use of its space. Over the past year, it's removed one million square feet from its portfolio, even as head count grew. "When the efficiency of operation improves, it's a win/win for all," Wade says.
Karen Kroll, a contributing editor for Building Operating Management, has written extensively about real estate and facility issues.
Email comments and questions to edward.sullivan@tradepress.com.
Continue Reading:

Project Management

Large Portfolios Bring Construction Challenges

Overcoming Challenges With Large-Scale Construction

Portfolio Planning: Tips for Streamlining Construction Projects
---
---
---
Related Topics:
Comments