Construction Starts Now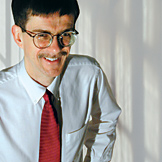 "Hospital dream has a price," the newspaper headline began. It continued: "New facility may not be better, or cheaper." For an instant I thought the article was about the building — energy costs, a poor indoor environment, that sort of thing. But I was wrong; the focus was health care costs and quality at the hospital. The new facility was supposed to make it less expensive to deliver better care, but just the opposite had occurred.
About the new building, the article had almost nothing to say. That's really no surprise. A building is measured by what people do inside. For facility executives, that presents a dilemma. A new building is full of potential pitfalls: cost overruns, ADA violations in the restroom, a leaky roof, an out-of-control automation system — it's a lengthy list. To avoid trouble, the facility executive must provide facility-focused leadership on technology decisions and project management.
But that leadership isn't enough. The most effective facility executives find ways to assure that buildings accomplish what they were intended to accomplish for the organization. To do that, the facility executive must have the ear — and trust — of key executives. One way to gain that trust is to ask other departments what they need, then help them use the facility to get it.
The place to start with facility-specific matters is people as well. The facility executive doesn't have to be the expert; what matters is having the right expertise available.
On both counts, building relationships is a key to building a reputation. The time to start on that construction project isn't in the planning stage of a new building. It's now.
---
---
Comments