Facility Manager Cost Saving/Best Practice Quick Reads RSS Feed
Finding a Job in Data Center Facility Management
September 20, 2016 - Contact FacilitiesNet Editorial Staff »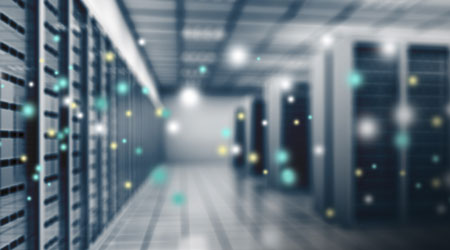 Today, there are plenty of job opportunities available for data center facility managers. Facility professionals s seeking positions should peruse job boards and websites (such as the Facilitiesnet.com Career Center, LinkedIn Jobs page, Monster, etc.) to see what is currently available in the market. Networking is key. Utilizing your contacts is a great way to find out about opportunities currently available — of which many never get advertised. Go to company websites to see if there are any openings for the type of role you seek. Check to see if you have contacts at those companies, ask them about the company culture, and get their opinion of what it's like to work there. Ask if they can recommend someone that you can send your resume to or contact to discuss the position further.

Facility professinoals may also consider contacting a recruiting firm that specializes in the data center and critical facilities industry. (There are several out there). Send them a copy of your resume with a cover letter indicating the type of position you are seeking and information on how you would be a good fit for the role. Many times these firms have positions available that they are trying to fill for their clients immediately. 

The data center industry is evolving and data center facility managers must also evolve to remain up to date with the new technologies and expanded expectations of the business. Maintaining business continuity (100 percent uptime) is a business requirement for most organizations, not a luxury. The next-generation data center is a dynamic and agile asset which serves as a business response center that will scale to meet the growing demands of the business and users. Additional knowledge, skills, and abilities are being sought from facility professionals that were not historically a part of the role. Facility managers are much more involved with IT infrastructure project management, service delivery, capacity planning, and security standards than ever before.

Here list some requirements that many organizations are seeking from a data center facility manager today: 

• Thorough understanding of data center design principles, industry best practices, emerging technologies and data center future roadmap.

• Solid understanding of critical electrical and mechanical/HVAC equipment (UPS, generators, switchgears, PDUs, CRAC units, chillers, etc.) used in a data center environment.

• Knowledge and understanding of IT infrastructure such as servers, SANs, storage, and networking.

• Knowledge and understanding of computer grids, virtualization, compute farms, storage farms, data backup technologies, WAN/LAN solutions, monitoring, and remote management.

• Solid grasp of the trends and direction of emerging technologies and their potential application/value to the business. • Knowledgeable of project management, deployment, and service/process delivery.

• Skilled in requirements-gathering, resource-organization, task-prioritization, scheduling, and achieving objectives on schedule within budget.

• Ability to manage, prioritize, and successfully execute multiple concurrent mission-critical infrastructure deployment projects.

• Ability to develop key understanding of environmental and project work to provide capacity planning and modeling data.

• Ability to identify, assess, plan, and cost-out basic data center operations policies, ITIL practices, and COBIT practices to support data center operations.

• Knowledgeable of data center physical and logical security standards (ISO/IEC 27002, NIST, etc.).

• Ability to balance competing demands for resources and adapt to changing priorities.

• Ability to motivate disparate teams both direct and indirect to solve issues.

• Ability and understanding of budgetary and financial processes.

• Strong inter-personal, communication, presentation, and management skills .

• Ability to manage KPIs and provide meaningful and timely reporting for weekly success metrics.

This quick read is from Christopher A. Wade, CDCAP, CDCEP, CDCDP, CBCP, critical environments program director, Newmark Grubb Knight Frank. Click here for salary information for facility professionals with data center responsibilities.
---
Comments