Soft Touch for Hardware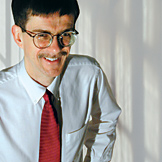 Can your data center handle the cooling needs of blade server technology? How easy is it to integrate your building automation system with corporate enterprise resource planning software? What options are there for addressing security issues with 802.11 wireless technology?
A couple of years back, it wasn't uncommon to read pundits suggesting that the virtual world might make the realm of bricks and mortar obsolete. Instead, information and communications technologies are producing new expectations, not just for facilities themselves, but also for the information that resides, often untapped, within building systems.
The new demands offer a chance to make facilities more useful to the corporation — and to make facility executives more visible up and down the organization. But meeting information-technology-driven challenges will require more than a mastery of technology. To take advantage of the power of technology, facility executives will likely be focusing on areas like teamwork and customer service. It's a classic case of high-tech, high-touch: Like good software, soft skills are essential to enable hardware to do its job.
John Morse, Eastern regional manager for Building Operating Management for nearly a decade, died March 1 after an extended battle with cancer. John will be missed by his many friends here at Trade Press and across the industry. We extend our deepest sympathies to his wife, Nancy, and his sons, Peter and Seth.
---
---
---
Related Topics:
Comments