Critical Lessons for Data Center Facility Managers
Jeff Gilmer of Excipio Consulting to present on trends in data center recoverability.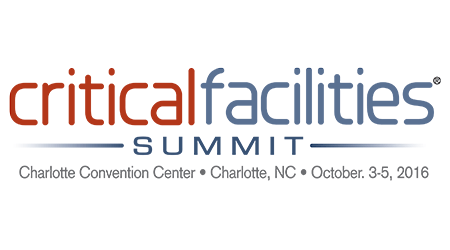 Managing power, space, and cooling requirements is an essential responsibility of every facility manager. But those whose facilities include extensive data centers or other mission-critical electronic systems have some unique needs. The Critical Facilities Summit is the place where everyone from the VP of corporate properties project management to the lead electrical systems manager can get their information needs met.

Held at the Charlotte (N.C.) Convention Center in early October, the Summit gathers senior-level professionals involved in design, construction, management, and operations of data centers, labs, hospitals, financial firms and other organizations with mission-critical facilities. For three days, these professionals gain valuable insight from conference presenters, exhibit hall booths, and each other. They also qualify to earn CEUs for every session they participate in — up to 13 hours overall.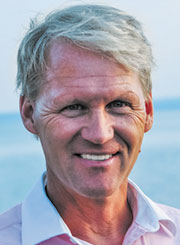 The exhibit hall is filled with technology, tools, and solutions that cross facility type and vertical markets. Two tours provide opportunities for in-depth learning, and more than 35 conference sessions enable attendees to dive deep into six tracks of presentations.

This is a conference that brings together the operational and information technology sides of critical facilities. One presenter, Jeff Gilmer, is a senior partner with Excipio Consulting and has more than 30 years' experience in business, technology, and finance. In his presentation at the 2015 Critical Facilities Summit, he said data center infrastructure management (DCIM) tools are evolving to support not just a rack within a single data center, but to support managing multiple facilities as a single enterprise.

"With virtual sessions on a server, you're able to replicate those servers among two data centers," said Gilmer. "The DCIM tool will let you see that, if you can't meet a cooling requirement in data center A, you can shift some of that load to data center B. From the facilities standpoint, that means you're going to become the first line of defense in notifying the IT people to make decisions proactively, so we don't run into power issues or cooling issues."

Gilmer's presentation for 2016 is Trends in Data Center Recoverability. Here is a sample of what else you can learn, organized by track.

· Critical Trends & Innovations — ASHRAE on updates to standards 90.1 and 90.4; a look at Rochester University's CFD methodologies.

· Energy & Power — Data center cooling containment including hot- and cold-aisle strategies; a new metric for evaluating air and water resources; successful approaches to your electrical power system.

· Executive Briefing — Corner-office considerations for the data center enterprise; rectifying chronic lapses in critical facility operations; hiring the next wave of data center operators.

· Project Spotlights — 3D scanning meets medical office upgrade parameters; unleashing stranded power in the data center.

· Design / Build / Manage — How smaller data centers can think big; a healthy hospital master plan; how to benefit from BIM; tour of T5 Data Center's state-of-the-art Tier III King Mountain data centers.

· In Case of Emergency — Sessions in this track are geared toward ensuring the safety, security, and resilience of mission critical facilities. Join discussions focused on emergency preparedness, disaster recovery, business continuity, cybersecurity, staff training, redundancy strategies, and more. They cover arc flash mitigation, data center recoverability, securing critical facilities, and more.

Email questions to renee.bassett@tradepress.com.
---
---
---
Related Topics:
Comments