You Might Like
On FacilitiesNet
7x24 Exchange Develops STEM Initiative
The training is focused on developing future mission-critical leaders.
OTHER PARTS OF THIS ARTICLE
Pt. 1:
Is A Legacy Data Center Worth Upgrading?
Pt. 2:
Tips For Doing a Data Center Upgrade
Pt. 3:
5 Questions To Ask When Considering Upgrading a Legacy Data Center
Pt. 4: This Page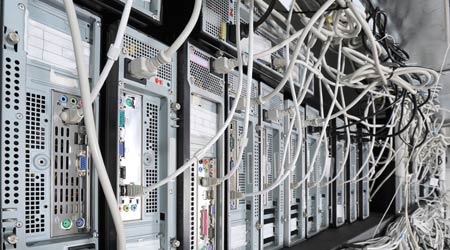 As members of the Baby Boom generation move into retirement, the logical question is, who will take their place? That question is important across the facility field. But with high stakes spaces like data centers, the issue is especially urgent.
"A few years back 7x24 Exchange International members and conference attendees expressed genuine concern regarding the lack of technical talent in the pipeline," says Robert Cassiliano, CEO of Business Information Services and chairman of 7x24 Exchange. "They asked the question, 'How is 7x24 Exchange going to get the youth of America interested in the mission critical industry?'"
In response, 7x24 Exchange developed a STEM (science, technology, engineering, and math) initiative to demonstrate the organization's commitment to the future of the mission critical industry. "7x24 Exchange's STEM initiative is dialed in at every level from grade school to grad school," Cassiliano says. One example is a Data Center 101 session held at the most recent 7x24 Exchange conference. College students could attend that session and the entire conference at no charge; a video of the session will be shared on the organization's website.
7×24 Exchange is a not-for-profit organization that provides an educational forum focusing on challenges faced by mission critical industry professionals. For more information, visit the 7x24 Exchange.
Continue Reading:

Data Centers

Is A Legacy Data Center Worth Upgrading?

Tips For Doing a Data Center Upgrade

5 Questions To Ask When Considering Upgrading a Legacy Data Center

7x24 Exchange Develops STEM Initiative
---
---
---
Related Topics:
Comments