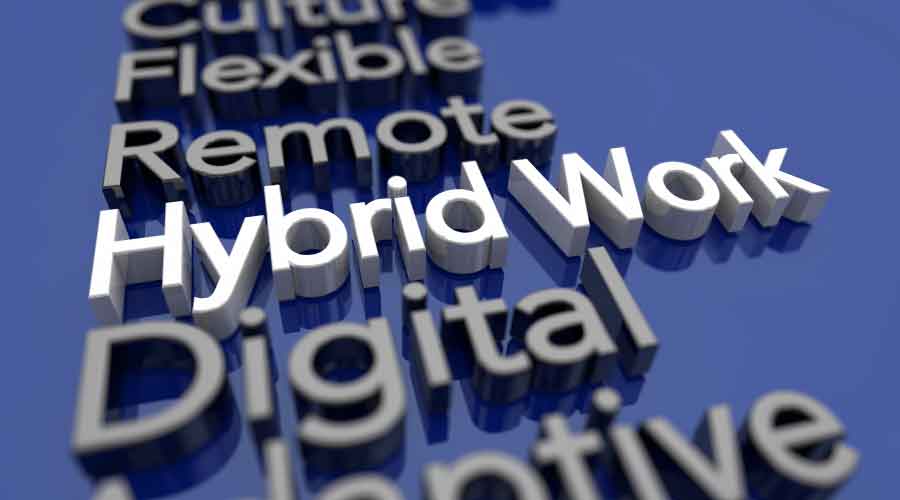 COVID-19 Pandemic Accelerated Path to Hybrid Model
While offices emptied during COVID-19, study shows they were already underutilized before pandemic struck.
November 22, 2022
Facility managers know that hybrid work models are here and going nowhere even with the COVID-19 pandemic basically over.
But the workplace started changing before March 2020, when the pandemic set in, according to a report from Relogix, an occupancy analytics company that measures hybrid workplace performance. The study found that workspaces were already being underutilized by 35-40 percent before the pandemic, and has dropped further since.
Before the pandemic in 2019, the average occupancy according to the study was 64.37 percent, or 3.2 days out of a five-day work week. In 2022, occupancy rates dropped to 29.74 percent, or about 1.5 days per week. Despite companies strongly encouraging employees to return to the office, the percentage in 2022 was unchanged in September compared to April as the pandemic moved further into the past.
According to the study, the trend supports large-scale resistance to return-to-office mandates by employers is a leading indicator of how valuable the freedom and flexibility of hybrid cultures means to employees.
"Hybrid work is here to stay, and it's critical for enterprises around the world to make sense of what it means for their businesses and employees," says Sandra Panara, director of Analytics, Insights & Innovation at Relogix.
Other information from the study includes:
Desks have a total utilization time of 38.4 minutes in a standard eight-hour day, or 8 percent of the work day.
Desk and private office occupancy remained consistent month-over-month with little change in the previous six months, but overall usage was down.
Based on a facility with 1.3 million square feet required before the pandemic, facilities could be reduced to 358,000 square feet to support new hybrid work patterns. The difference in square feet could mean millions in operating costs, from $44 million a year to $12.5 million.
Dave Lubach is the managing editor of the facilities market.
---