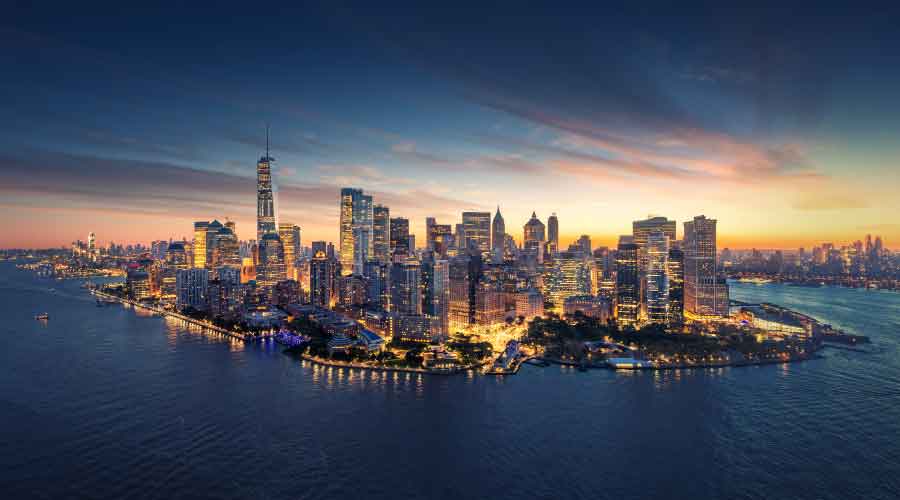 New York Commercial Office Buildings Facing Huge Losses in Value
City's buildings projected to lose 39% of value as offices are emptier due to more remote work.
November 21, 2022
The commercial office workplace changed dramatically and mostly likely forever during the COVID-19 pandemic, when office employees were sent home to work remotely. To this day, many of those people never returned or came back on a hybrid schedule.
Regardless of how companies are proceeding now that the pandemic is mostly in the rearview mirror, commercial office buildings are suffering in value, most notably in one of the world's centerpieces of business, New York City.
The website constructiondive.com recently reported that office valuations in the city are projected to decline as much as 39 percent by 2029 due to remote work trends resulting in less occupants in office buildings on a daily basis. The NYU Stern School of Business and the Columbia University Business School conducted a study the situation.
The study estimates a money loss of $453 billion loss of value for New York City office buildings alone. The authors of the study describe the situation an "office real estate apocalypse."
The authors of the study said that lower quality and less expensive office buildings will experience more volatility over the rest of the decade than higher quality buildings. The study also indicated that the amount of people working in office buildings decreased in half from February 2020, going from 95 percent to 47 percent of office employees as of last month.
The study suggests that the increasing amount of empty office space could result in more office buildings being converted into multi-family dwellings to help ease housing crunches across the country.
Dave Lubach is the managing editor of the facilities market.
---