Photo Gallery: Before and After Photos Show Value of Building Repositioning
Part 3 of a 3-part cover story on how and why owners are investing in repositioning.
OTHER PARTS OF THIS ARTICLE
Pt. 1:
With Hot Commercial Office Market, Repositioning Buildings Is On The Rise
Pt. 2:
Enlivened Lobbies, Bright Finishes Are Two Keys To Successful Building Repositioning
Pt. 3: This Page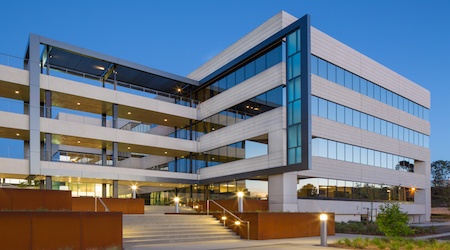 Office buildings which would benefit from repositioning often share similar deficiencies. These include sterile lobbies, non-descript entrances, and a lack of or subpar shared amenities — quick food options, workout facilities, indoor and/or outdoor lounge areas, and conference rooms. Below are examples of how some office facilities were modified to be repositioned in their markets.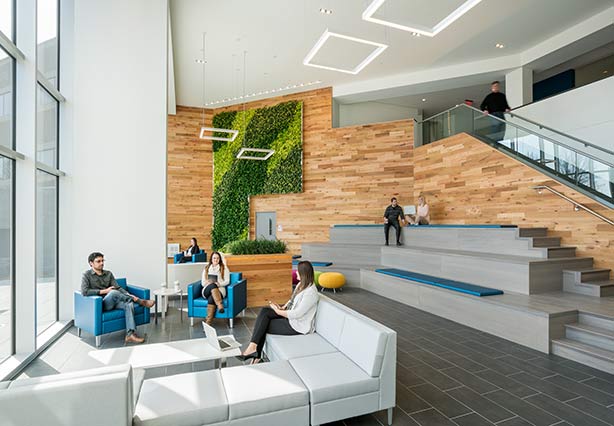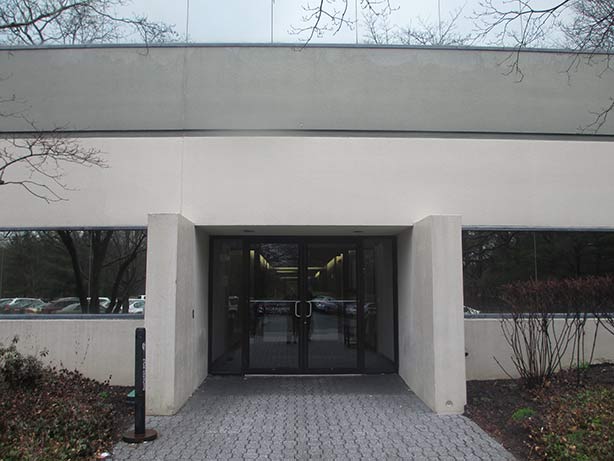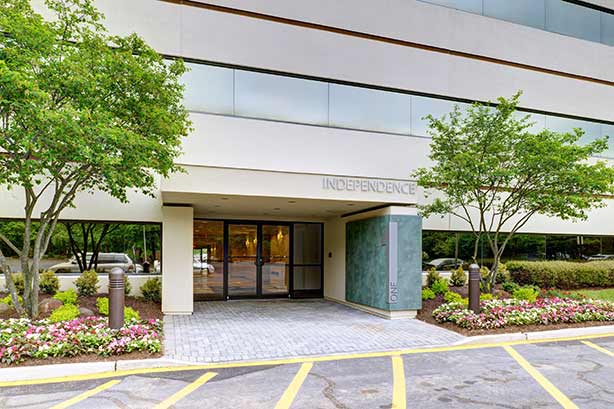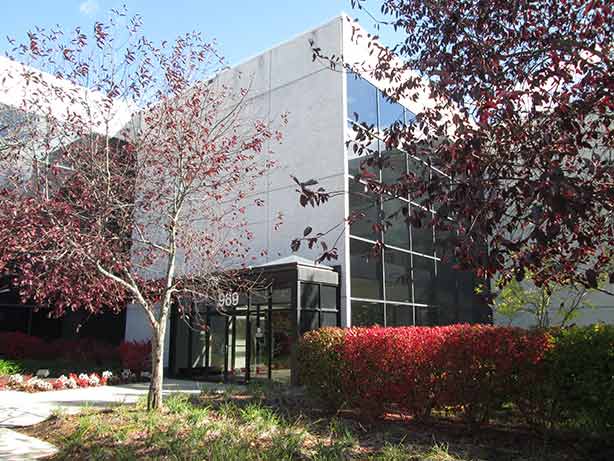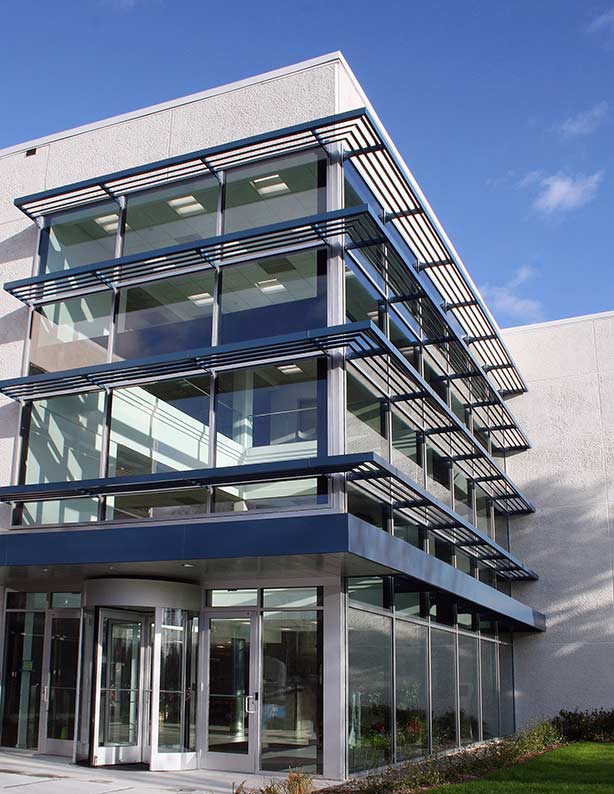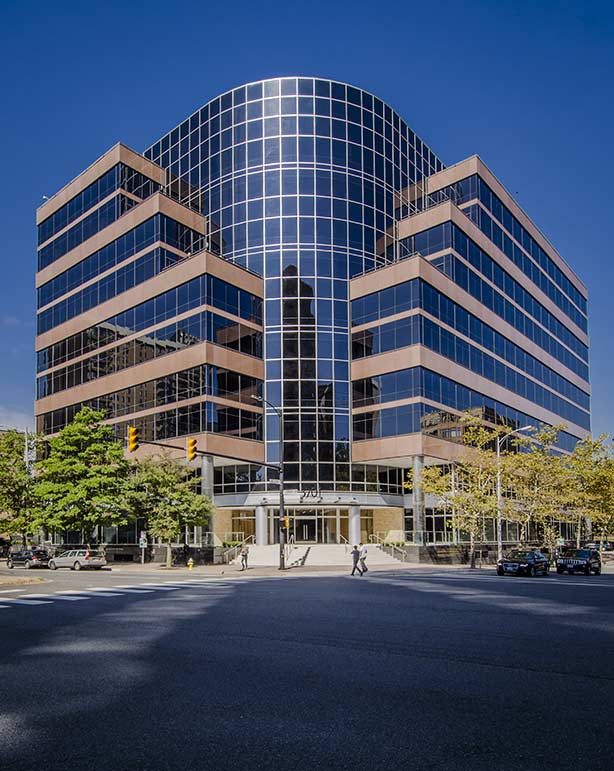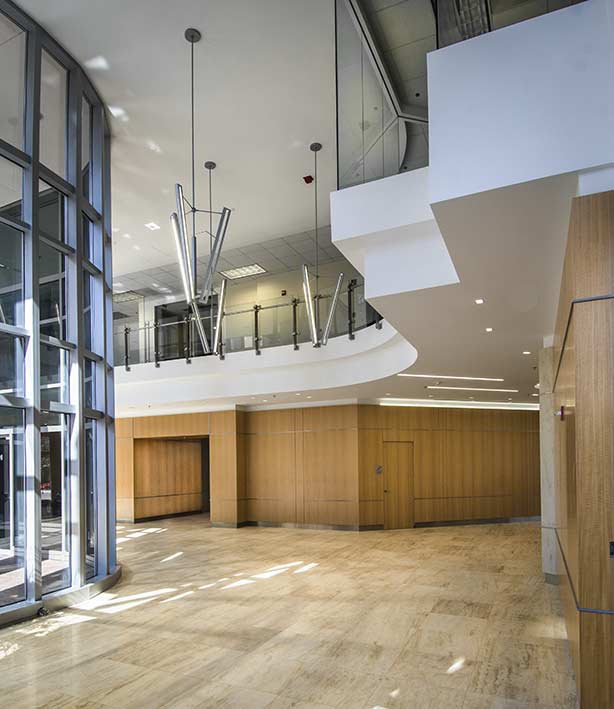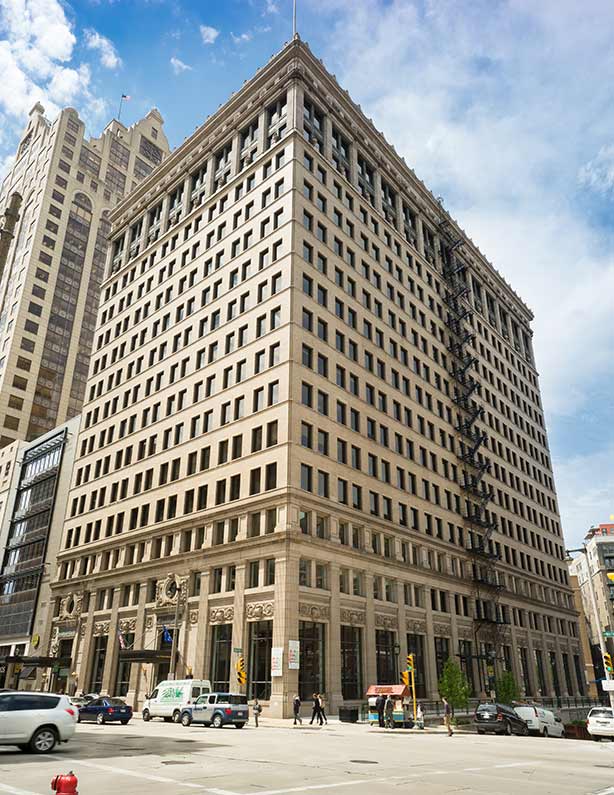 CityCenter @ 735 in downtown Milwaukee was built in 1914. The current owner bought the building just before 9/11, and had to wait a few years before repositioning the facility could begin in earnest. When Sheldon Oppermann, executive vice president of Compass Properties, came on board in 2004 one of the first orders of business was taking facility management back in-house. "Nobody cares for a sick child the way a parent would," Oppermann says. To start turning things around at the struggling property, management started by tackling all the deferred maintenance the previous owner had ignored — like replacing the roof and repairing the cornice. After making sure the building was sound again, the repositioning effort kicked off in 2010 by enticing a new Gold's Gym to set up shop in 40,000 square feet of the building's annex, which triggered new amenities such a valet and porte-cochère, and a restaurant space under the gym. From 54 percent occupancy in 2010, the building is now in the high 80s, Oppermann says.
Photo Credit: Compass Properties
Continue Reading:

COVER STORY: Building Repositioning

With Hot Commercial Office Market, Repositioning Buildings Is On The Rise

Enlivened Lobbies, Bright Finishes Are Two Keys To Successful Building Repositioning

Photo Gallery: Before and After Photos Show Value of Building Repositioning
---
---
---
Related Topics:
Comments