Budgeting Is Key Skill For Real Property Asset Manager
Part 1 of a 2-part article on overcoming property management headaches
OTHER PARTS OF THIS ARTICLE
Pt. 1: This Page
Pt. 2:
To Supervise Property Managers, Crucial Asset Managers Need Communication, Delegation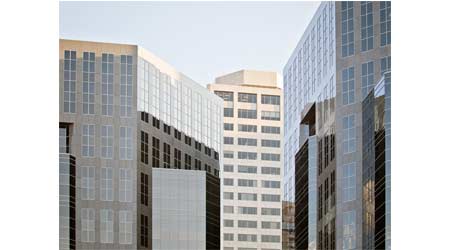 By acting as the eyes and ears of the property owner, the real property asset manager has a special role to play in the real property business. While the property manager is "on the ground" handling day-to-day operations, the real property asset manager is looking at a bigger picture. This "big picture" is framed by the need to relieve the owner of all the potential headaches related to property ownership. Here's a look at budget and staff headaches and tips on how to overcome them.
Rx for Real Property Headache Relief
Those ownership headaches can be related to any or all of the following duties and responsibilities of the real property asset manager:

• Maintaining proper insurance coverage;
• Managing and critiquing operating expenses;
• Monitoring tenant relations;
• Reviewing monthly property management reports;
• Preparing annual business plans; and
• Acting as the owner's liaison on all property issues.

No doubt, it takes a multi-faceted skillset to be an effective real property asset manager. Take capital improvements, for example. Let's say one of the assets we manage for our owner needs a new roof. Our mortgage lender has been escrowing money for capital improvements. But the loan was recently pooled into a mortgage backed security, a common practice in today's investment economy. This means a master servicer representing the lender is now the primary contact for all questions and issues related to the mortgage on our apartment building. When we go to replace the roof, we front the money and then invoice the lender. To do an effective job of managing this particular real property asset, we need to know how to deal with the master servicer.

Pass the pain reliever!
Budgeting Fundamentals
Planning the annual budget for a real property asset is a primary skill for the real property asset manager, requiring a disciplined process.

First, the asset manager has to review what happened in the previous year related to occupancy and condition of the physical plant. Is the vacancy rate up or down, and how is it trending? How is the roof holding up? What about the HVAC system? Getting solid answers to these and other questions about what is happening with a particular asset will no doubt require inspections of the property.

The next step is to prepare capital expenditure (CAPEX) estimates. In order to do this estimating effectively, the asset manager must be adept at constantly forecasting what will need to be replaced next year with money that will be available. At a hotel, for example, there are constant capital improvement expenditures for furniture, fixtures and equipment. Finally, the asset manager has to balance funds escrowed with the lender with money that may have to come out of cash flow – and, possibly, from the owner's pocket.
Continue Reading:

Property Management

Budgeting Is Key Skill For Real Property Asset Manager

To Supervise Property Managers, Crucial Asset Managers Need Communication, Delegation
---
---
---
Related Topics:
Comments