You Might Like
On FacilitiesNet
How Ceiling Sound Absorption and Color Can Affect Occupant Satisfaction
Second of a three-part article on how to select quality ceilings.
OTHER PARTS OF THIS ARTICLE
Pt. 1:
For Quality Ceilings Selection, Balance Several Attributes: Cost, Aesthetics, Acoustics, and Access
Pt. 2: This Page
Pt. 3:
Soundmasking Reduces Distractions for Occupants, Improves Speech Privacy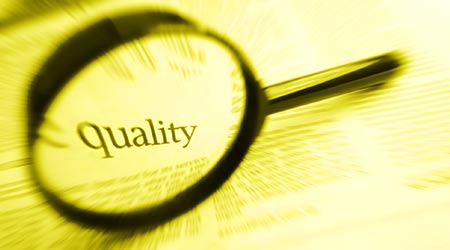 Of course, facility managers consider aesthetics when deciding on a ceiling system. When Cardoso worked on an educational facility with larger rooms, he used four-by-four tiles, rather than the standard two-by-two. "In a larger room, it looks too busy if you use all two-by-two tiles," he says.

One concern with larger tiles is that they are heavier and easier to break, Cardoso says. Moreover, because these tiles aren't as readily available as the more common two-by-two, a facility may need to live with a cracked tile for a few weeks, before a replacement can be obtained.

Cardoso worked with the designers to ensure none of the building systems were above the larger tiles. "Access is an issue," Cardoso says. If facility managers struggle to reach the building systems located within the plenums above the ceilings, they'll need more time to repair and maintain them. That translates to higher costs. With some planning and coordination, it's typically possible to locate HVAC and ductwork in the spaces adjacent to an area with larger tiles, Cardoso says.

Aesthetics, not surprisingly, tends to assume a greater role in facilities' more public areas. For instance, Delta Dental installed two-by-four tiles, each designed to look like four individual tiles, in a reception area. The difference was enough to distinguish that space from the rest of the building. "There was a little bit of a cost difference, but not that much when you consider the entire project," Archer says.

Another project, a remodel of the Washington Dental Service Foundation, a non-profit founded and funded by Delta Dental of Washington, incorporates a ceiling with a smaller pattern of punched holes than most standard tiles. This gives it the appearance of being solid.

Cardoso says he's seeing greater use of two-by-six and two-by-eight tiles. While these offer a unique look, they can present structural challenges, he notes. The grid on which they rest is little more than a one-quarter inch wide. The tiles can shift, sag or, in a worst case, fall out. "They require extremely precise installation," Cardoso says, adding that his firm requires installers to show they've worked with this system before and have been recommended by the manufacturer.

Most facility managers stick with white tile. Cardoso estimates that less than 5 percent of tenants choose a colored ceiling system. White or light-colored ceilings, by reflecting light, help to illuminate a space.
Having an in-house spec can be important for facility managers. "We are doing the right thing by having a quality ceiling spec in our base building specs," Cardoso says.

The city of Winchester, Va., used a ceiling spec when renovating two courtrooms that were next to each other, says Corey MacKnight, facilities director with the city. "We wanted it to be more sound absorbing."
Even when organizations don't have specs, they may default to certain options. For instance, most facilities within Deming Public Schools in Deming, New Mexico, incorporate two-by-two drop ceilings, says Herb Borden, executive director of support services with the district. In addition to providing easy access to building systems, the ceilings allow the district to engineer the height of walls. "It works, it's cost-effective, and you can put the infrastructure above it," he says.

Acoustic performance
The ability to absorb or block sound is critical in some facilities. That includes the interrogation rooms in the police administration building in Winchester, MacKnight says. An open plenum return would have allowed private conversations to be heard by those outside the room. To prevent that, the city installed a drywall ceiling and shifted the air return to the hallway areas.

Similarly, the city's law offices incorporate both sound-absorbing panels and insulation to prevent others from inadvertently overhearing the discussions that occur within them. "They're dealing with sensitive issues," MacKnight says.

While the noise generated by computers in a data center isn't an issue in the data center itself, most facility managers want to keep the sound from disturbing others nearby. Here, the ceiling tile can play a key role, Cardoso says. Tile that can contain the noise can eliminate the need to extend the walls to the deck above. This both reduces cost and makes it easier to design the HVAC system. "You need a really good ceiling tile," he cautions.
Deming Public Schools has incorporated sound-absorbing panels in some of the older buildings that tended to echo, Borden says.

Hard ceilings, such as painted sheetrock, often are a good choice for restrooms and common areas, Weinberger says. They're able to contain both sound and moisture, and can be repainted as needed. Moreover, the walls for these areas aren't likely to move, so using more permanent materials makes sense, he adds.

Ceilings are an investment that help ensure a quality environment, Cardoso notes. It doesn't make sense to skimp and then have to deal with noise or other problems. "We build for the long-term and invest accordingly," he says.

Karen Kroll, a contributing editor for Building Operating Management, is a freelance writer who has written extensively about real estate and facility issues.
Email comments to edward.sullivan@tradepress.com.
Continue Reading:

Ceilings

For Quality Ceilings Selection, Balance Several Attributes: Cost, Aesthetics, Acoustics, and Access

How Ceiling Sound Absorption and Color Can Affect Occupant Satisfaction

Soundmasking Reduces Distractions for Occupants, Improves Speech Privacy
---
---
---
Related Topics:
Comments