You Might Like
On FacilitiesNet
Smart Buildings and Facilities Management: 3 Applications
From improved operations to a better connected building, IoT-enabled smart buildings hold many advantages for facilities managers.
OTHER PARTS OF THIS ARTICLE
Pt. 1:
Smart Buildings: Efficient and Resilient. But Secure?
Pt. 2:
Cybersecurity: Understanding Smart Building Vulnerabilities
Pt. 3:
How Hackers Exploit Cybersecurity Vulnerabilities
Pt. 4: This Page
Pt. 5:
BACnet/SC Aims to Improve Cybersecurity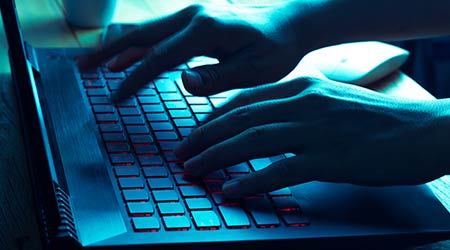 1. Dynamic building operations
Traditionally, buildings are operated on relatively static schedules – turn on at 6 a.m. and turn off at 6 p.m. More demands are being put on central building management system applications to control, automate, and adjust building systems in more dynamic ways. The most iconic example of this is the Comfy application, a mobile app allowing building users to vote on zone temperature settings. Because this application is mobile, an on-premise gateway must be installed to connect to the operational technology (OT) network, which then overwrites zone set points via BACnet/IP.
Point: Dynamic building scheduling and control is becoming the new norm, which is typically driven by non-traditional sensing technologies (air quality, light levels, people counters, personal comfort level, etc.) or mobile device engagement (e.g., context awareness technologies).
2. Converged OT and IT networks
More systems are being integrated into building management system applications, including lighting, electrical, water and gas metering, HVAC, elevator, electronic security and life safety, parking management, air quality monitoring, etc. The network infrastructure required for these divisions (22, 23, 25, 26, 27, 28) used to be the sole responsibility of the specification section contractor; however, as more systems and devices are becoming IP-based, centralizing infrastructure onto a single, physical network can provide significant management convenience and operational cost savings. This centralization of physical network infrastructure for IT/OT systems is referred to as a converged network.
Point: In new construction, facility managers should expect to see converged networks becoming commonplace.
3. More internet-connected devices
Building IoT technologies are highly beneficial in the world of OT, because most OT devices are less evolved than devices residing on an IT network. For example, it is still very common to see twisted pair physical networks installed as part of direct digital control systems, using protocols such as Modbus RTU or BACnet MSTP (we're still talking baud rates here, people). While operationally reliable and robust, installation, management, and configuration of these networks is human-capital intensive. On the other hand, Building IoT solutions often use wireless sensors, which communicate centrally with a gateway, and are quick and simple to configure. The gateway acts as an on-ramp to the IP LAN, or uses a cellular router to send data outbound.
Point: More devices are getting plugged into IT/OT networks, or sensor networks bypass IT/OT networks, potentially leaving facility managers in the dark about what these devices are doing or how they are functioning.
Isaac Chen is a vice president at WSP, one of the world's leading engineering and professional services firms, with over 25 years of experience in software development and electrical and telecommunication engineering.
Cory Mosiman is smart building specialist at WSP USA, researching building technologies and platforms ranging from traditional mechanical/lighting/electrical systems, to integration platforms and Building Internet of Things solutions.
The authors can be reached at usinfo@wsp.com.
Continue Reading:

Cybersecurity

Smart Buildings: Efficient and Resilient. But Secure?

Cybersecurity: Understanding Smart Building Vulnerabilities

How Hackers Exploit Cybersecurity Vulnerabilities

Smart Buildings and Facilities Management: 3 Applications

BACnet/SC Aims to Improve Cybersecurity
---
---
---
Related Topics:
Comments