You Might Like
On FacilitiesNet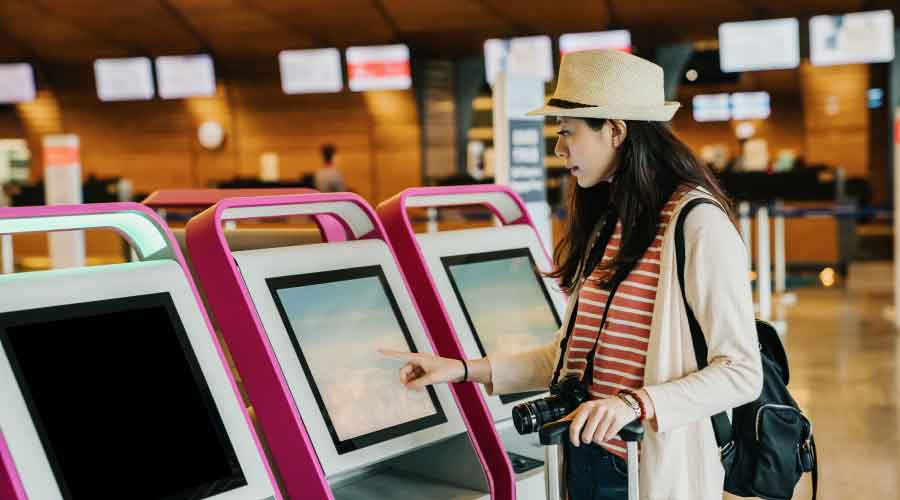 Access Board Seeks Accessibility for Self-Service Touchscreens in Facilities
Board seeks comments on guidelines for different types of self-service transaction machines, including electronic kiosks.
October 14, 2022
The Americans with Disabilities Act (ADA) put institutional and commercial facilities on notice that accessibility needs to be a top priority for the entire life of buildings. Since ADA's enactment in 1990, much of the attention related to accessibility has fallen on such key building components as doors and plumbing and restroom fixtures. But the U.S. Access Board also has updated the ADA accessibility guidelines to address more recent arrivals in facilities, such as electric vehicle charging stations.
Touchscreen kiosks and other types of self-service transaction machines (SSTMs) are a common feature in places of public accommodation, government offices and other buildings and facilities, allowing users to independently conduct a range of transactions and functions. The U.S. Access Board recently issued an advance notice of proposed rulemaking on supplemental accessibility guidelines for different types of SSTMs, including electronic self-service kiosks, for persons with disabilities.
The board seeks comments on accessibility related to the various types of SSTMs, use and design of SSTMs, location of SSTMs, and economic impacts on small business, non-profit, and governmental entities in the implementation of accessible SSTMs.
The machines and kiosks typically have touchscreen interfaces with on-screen buttons or a keyboard. Without a physical keypad or other tactile controls, these machines are unusable by many people who are blind or have low vision if information is not provided audibly. They also frequently lack captioning and text equivalents for audible information, posing barriers for users who are deaf or hard of hearing. Automated teller machines and fare machines also must be accessible for people who use mobility devices by enabling them to access the front of the machine, use the controls and keys, and view the display screen from a seated position and with privacy.
Dan Hounsell is senior editor of the facilities market. He has more than 25 years of experience writing about facilities maintenance, engineering and management.
---