4

FM quick reads on Urinals

---
1. Selecting Water Closets and Urinals
In many organizations, there are two priorities for restroom fixtures: cleanliness and sustainability. In some cases, those two goals can be in conflict. But that need not be the case. Understanding fixture options is key to the balancing act.

First, determine the sustainable approach for the organization. Some owners only want code-minimum facilities; others want a moderate sustainable goal of LEED certification. Others take an aggressive approach and want as many water-efficient fixtures as possible in their facilities.

Next, ask the same questions about cleanliness issues. Health care facilities have deep concerns about infection control and keeping patients and the public from touching plumbing fixtures. As a result, they will have an aggressive approach. In other types of facilities, where employees rather than the public will be using the fixtures, a moderate approach may be taken.

Let's take a look at how different plumbing fixtures can help facility managers plan for restroom facilities that perform the balancing act between maintainability and sustainability.

A good place to start is with water closet considerations. With new construction, major renovation projects and replacement fixtures, facility managers should remove old fixtures using more than 1.6 gallons per flush (gpf) and replace them with newer, more efficient fixtures that use 1.28 gpf.

One tool to help in selecting fixtures is the EPA-sponsored WaterSense program. WaterSense-labeled fixtures are third-party tested, ensuring compliance with both the required effective flush volume and solid waste removal. When possible, specify fixtures that have the WaterSense label.
2

. Waterless urinals offer potential savings

Today's tip is to consider waterless urinals for a restroom upgrade. Most waterless units use a liquid sealer and rely on a density differential between the sealant and the liquid waste. The sealant is less dense than water or urine, which pass through the sealant. The sealant creates a barrier between the liquid waste and the urinal bowl.

However, the code compliance of waterless urinals varies among local jurisdictions. The International Plumbing Code requires all plumbing fixtures have a water supply when it is required for proper operations, and that water provide the trap seal.

Managers planning to install waterless urinals first should check with local code officials. Some local codes explicitly require fixtures to have a water supply and exclude mechanical traps. For the liquid-seal waterless urinals, the potential gray areas in the codes stem from using the sealer in lieu of water. But sometimes, local officials can be persuaded to consider a test with new technology on a limited basis.

It is worth trying because the savings are significant. A waterless urinal that replaces a standard one-gallon per flush urinal can save 40,000 gallons of water annually, according to manufacturers.

Successful maintenance depends on training the staff. For example, custodial staff should be trained not to dump wastewater down the urinals when cleaning, and the typical cleaning regimen for a waterless urinal consists of spraying and wiping it down, instead of washing it down with water.

Liquid-seal urinals feature two different designs: cartridge and integrated drain trap. The cartridge design uses various types of disposable inserts that fit into the custom-designed urinal base. The cartridge typically contains half a liter of water and is topped with a liquid sealant. This cartridge collects sediment and directs liquid waste to the drain while blocking odors.

The integrated-trap design does not use a cartridge. Instead, a liquid sealant separates the waste from the urinal bowl through a fixed basin trap or a trap built into the urinal body. Yet another type of waterless urinal uses a flexible silicone diaphragm or elastomeric, expanding check valve. Typically housed in a removable cartridge, the diaphragm or check valve allows liquid waste to pass through and then seals.
3

. Proper Cleaning Procedures for Toilets, Urinals

This is Chris Matt, Managing Editor of Print & E-Media with Maintenance Solutions magazine. Today's tip is proper restroom hygiene.

Toilets and urinals often are the main culprits of poor hygiene in commercial and institutional facilities. The cleaning process involves using bowl cleaners and a brush or swab. Using a swab will help cleaners reduce the flicking of water that can occur when using a toilet brush.

The first thing crews should do when cleaning a toilet is push the water out of the fixture down over the trap, then apply the bowl cleaner to the swab and clean the inside of the bowl cavity, including the flush ring. Cleaners should avoid working on the outside of the bowl or the seat at this stage. They already should have pre-sprayed these areas with the disinfectant cleaner and cleaned them in the same manner.

Urinals require a similar cleaning method as toilet bowls, though in most cases, cleaners do not need to drain any water. Again, they should use a bowl cleaner only in the cavity of the urinal, not on the outside. They should pre-spray a disinfectant on the exterior as a first step, allow an appropriate amount of dwell time, and wipe it clean as a last step.

When the housekeeper finishes using the bowl cleaner in the toilet bowl and the urinal, he or she should flush the unit, rinse out the swab with clean water, and wipe any spills that might have occurred. In some cases, the cleaner will need to change the urinal screen and urinal block.

Bowl cleaners are available in three different varieties: heavy-duty acid, mild acid, and non-acid. Managers should choose a bowl cleaner based on the type cleaning required. In some cases, very hard water might require heavy-duty acid, but in most cases, a mild or non-acid bowl cleaner is adequate.
4

. Making Waterless Urinals Work

I'm Dan Hounsell, editor of Maintenance Solutions magazine. Today's topic is, waterless urinals.

Installing or retrofitting restrooms with waterless urinals is relatively straightforward and simple. Most waterless urinals attach to the wall, similar to traditional urinals. The only difference is installers do not need to connect these urinals to existing water lines.

Before beginning a retrofit with waterless urinals, maintenance and engineering managers must check for several prerequisites:
• The piping must have adequate drain slope; 1/4 inch per foot typically is recommended.
• Installers must use suitable piping materials.
• Existing piping must be cleaned with a power snake.
• Finally, installers need to follow the manufacture's instructions.

Maintaining waterless urinals is not much more difficult than maintaining conventional urinals. As with traditional urinals, housekeepers should clean and disinfect waterless urinals daily. In high-traffic areas, cleaning should occur more often.

Depending on the type liquid-sealant cartridge, replacement might depend on elapsed time or the number of flushes. For urinals without cartridges, housekeepers should perform a bi-weekly flushout, which entails purging the urinal with 1 gallon of water to force out remaining liquid sealant and waste.

The next step involves using a recommended cleaning agent. The housekeeper should pour 2 more gallons of water into the urinal drain to clean the piping. The final step is to replace the liquid sealant. Dry-type cartridges do not require replacement, but workers should remove them regularly and flush any sediment.

Keeping a log is helpful to track sealant and cartridge changes and maintenance, as well to provide the exact manufacturer specifications regarding cleaning agents and maintenance procedures.

One benefit of liquid-seal waterless urinals is they contain no mechanical devices. This means workers do not need to repair or replace flush valves. While managers will not need to worry about stocking valve bodies or components such as diaphragms, they will need to stock sealant and cartridges.
RELATED CONTENT: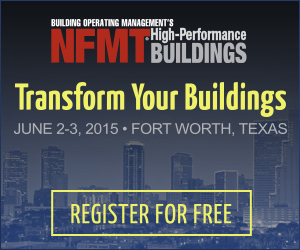 ---
QUICK Sign-up - Membership Includes:
New Content and Magazine Article Updates
Educational Webcast Alerts
Building Products/Technology Notices
Complete Library of Reports, Webcasts, Salary and Exclusive Member Content


All fields are required.


click here for more member info.

---
---
---