4

FM quick reads on Plumbing

---
1. Saving Water, Streamlining Maintenance
Recent generations of plumbing fixtures and components feature technology designed to reduce water use, extend performance life, and minimize system maintenance.

Maintenance and engineering managers looking to specify products that address water-use issues have several strategies to consider to stay abreast of important technology advances related to plumbing products that meet their organizations' need to minimize water use, and improve life-cycle costs:

Low-flow, aerator-equipped faucets are designed to reduce water use. Urinal and toilet flush valves also are designed for low-flow operation. Adjustable-flow showerheads also offer a method of lowering water use.
Water filters can extend piping and fixture life by removing many of the minerals that cause corrosion and leaks and shorten product life, as well as eliminate the fouling that causes buildup in the pipe and fitting walls and, in turn, reduces capacity.
No-chemical ultraviolet water treatment products eliminate the use and handling of hazardous chemicals while lowering costs. Technicians need to change the bulbs in these units annually.
Water chillers and drinking-water coolers are designed to use 134A CFC-free refrigerant, and all leaded parts have been removed. The piping is soldered with lead-free silver solder.
Barrier-free fixtures are available in new designs to ensure compliance with ADA requirements for access. Operating pressures on the fixtures are at or below 5 pounds. Hands-free operation and dual level fixtures for sinks, drinking fountains, toilets and showers eliminate barriers to access.
Water-softening products reduce scale and enable water heaters, washers, fountains and other fittings and piping to continue operating properly over a longer useful life, while reducing consumption of soap and other cleaning products.
New fixture-surface coatings provide longer, more trouble-free operation, even on brass fittings.
Flow-rate and totalizer submetering enable technicians to compare water use by zone in buildings, by building, or by area in a building. Submetering highlights high-use areas and reduction opportunities where plumbing products require upgrades. It also provides information to identify leaks and peaks as managers compare use from one month to another and prioritize replacement plans.
2

. Saving from Vigilance on Water Conservation

Vigilance is the best defense against wasted water in restroom plumbing systems. The sooner technicians can identify the source, the quicker they can prevent water waste. Regular, preventive inspections are the surest way to spot and correct problems.

The first and least costly method to eliminate waste is to look for leaks and high flow rates and, where detected, to replace leaking fixtures, faucet aerators, shower heads, and toilet valves with the newer products that use less water. Replacing high-flow restrictors with low-flow restrictors can reduce water consumption at each faucet by 50 percent.

Another waste reducer is submetering, which measures the flows in various areas and can help managers determine which buildings or systems are the biggest users and wasters. One quick way to determine the presence of leaks is to read the meter at two-hour intervals when no water is being used. The difference between the two is water wasted from leaks. With this comparison, managers can focus conservation efforts and resources on projects and produce the largest paybacks.

Submetering savings can result from previously unidentified leaks that reveal themselves in an unusually high flow volume in a metered area. Once technicians measure baseline flow, they can take periodic readings and compare them to the baseline.

Technicians also can compare similar areas between buildings. If two areas in different buildings have about the same number of fixtures and usage, their flow rates should be similar.

Some buildings also collect, treat and recycle sink water as grey water for use in toilets. This strategy can substantially reduce potable water use and flow into the sewer. The sewer flow is charged automatically based on the water supplied.
3

. Airports' Savings Take Off After Plumbing Retrofit

When historic drought conditions seriously threaten living conditions in a significant part of the country, institutional and commercial facilities of all kinds feel the heat.

Such was the case in Georgia in 2007, when record dry conditions made for difficult living conditions in the Atlanta area. For one of the first times in U.S. history, a major city was forced to take drastic steps to keep from running out of water.

Hartsfield-Jackson Atlanta International Airport was no exception to a state mandate that required public water system providers to reduce their use by 10 percent. In response to the conditions and the mandate, the airport began a major water-conservation initiative in early 2008 that included a significant retrofit of the airport's restrooms, which serve more than 90 million passengers a year.

As the drought eased and conditions returned to normal in 2009, the airport's water-conservation efforts continue to expand, with additional initiatives such as rainwater harvesting and low-water use landscaping, aimed at reducing energy savings 20 percent by the year 2020.

"We've always been good stewards of our resources," says Sharon Douglas, the airport's sustainability manager. "We were looking for (projects) to save us water and money, even before the drought. We try to implement the latest and greatest technology that has the lowest impact on our resources."

The drought conditions were so severe in the southeast in 2007 that the state's governor asked residents to take part in vigils to pray for rain, and the general public was concerned that Lake Lanier, the main source of water for the Atlanta area, would dry up.

The airport is one of the state's top facilities in terms of water use, so officials were ready to do their part. In the process, they realized the time was right for the airport to make a long-term commitment to a sustainable water savings plan.

Merely because of the size of the facility and the constant traffic, a restroom retrofit is a massive effort. It sits on 4,700 acres of land, including buildings and runways. The concourses and international and domestic terminals occupy 130 acres, or 6.8 million square feet — an expanse larger than the Pentagon. The restrooms must endure the constant traffic flow of more than 250,000 daily airline passengers, in addition to 58,000 people employed at the airport.
4

. How do waterless urinals work?

Typically, the bodies of waterless urinals are constructed of vitreous china or porcelain, similar to standard flush urinals. Most waterless units use a liquid sealer and rely on a density differential between the sealant and the liquid waste. The sealant is less dense than water or urine, which pass through the sealant. The sealant creates a barrier between the liquid waste and the urinal bowl.

Liquid-seal urinals feature two different designs: cartridge and integrated drain trap.

The cartridge design uses various types of disposable cartridge inserts that fit into the custom-designed urinal base. The cartridge might simply slide into the base, or it might require a special tool for insertion and removal.

The cartridge typically contains a half-liter of water and is topped with a liquid sealant. This cartridge collects sediment and directs the flow of liquid waste to the drain while blocking odors.

The integrated-trap design does not use a cartridge. Instead, it uses a liquid sealant that separates the waste from the urinal bowl through a fixed basin trap or a trap built into the urinal body.

Yet another type of waterless urinal does not require a liquid seal to operate. This urinal uses a flexible silicone diaphragm or elastomeric, expanding check valve. Typically housed in a removable cartridge, the diaphragm or check valve allows liquid waste to pass through and then seals, preventing sewer gases from entering the restroom.
RELATED CONTENT: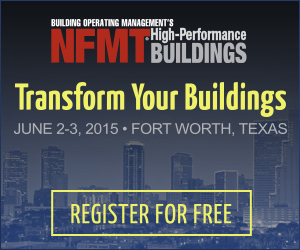 ---
QUICK Sign-up - Membership Includes:
New Content and Magazine Article Updates
Educational Webcast Alerts
Building Products/Technology Notices
Complete Library of Reports, Webcasts, Salary and Exclusive Member Content


All fields are required.


click here for more member info.

---
---
---