4

FM quick reads on outsourcing

---
1. Length of Contract Affects Outsourcing Partnership
The success of a relationship with any outsourced service provider hinges on establishing a sense of partnership. Many factors affect the ability to create a partnership, but one that facility managers may not have considered is the length of the contract.

A contract that's re-bid every two years doesn't suggest that a long-term relationship is being created. A longer contract with extended renewal options is more likely to foster a partnership, simply because of the longer time horizon. By building in some renewal periods, you can extend the contract easily if things are going well and renegotiate pricing instead of re-bidding the service.

Also, progressive outsourcing agreements don't constrain the service provider with detailed specifications or procedures; they focus on the end result and let the service provider achieve the goals using their experience and abilities. A flexible contractual arrangement provides more opportunity for a partnership while also meeting overall goals and reducing costs.
2

. Outsourced Service Procurement Strategies

It is essential to go into the procurement process for an outsourced service contract with the recognition that cost, service levels and scope are part of a triangle. If you change one, you usually affect the others.

The first thing to keep in mind in the procurement process is that the overall goal of the outsourcing effort needs to be clear and understood by both parties. For instance, if your procurement process is designed to save money and that's it, then be honest and expect your provider to manage appropriately.

Being clear about your own corporate goal makes it easier to find the service provider that is the best fit. With that goal in mind, you can ask the right questions in your RFP and evaluate proposals based on what matters to you. During the selection process, include meetings with each service provider if your organization or governance allows it and build an interview stage into the process. The depth of these interviews depends on the scope and size of your initiative. Selecting the right company in the first place creates the foundation for your partnership and outsourcing success.
3

. A Team Approach to Outsourcing

The success of an outsourcing relationship depends in large part on the facility's staff who will be in direct contact with, and managing, the service provider.

The facilities staff should be trained how to manage and told what is expected of them. They need to support the outsourcing initiative and its goals, and not let their own internal or personal goals get in the way.

For example, your staff's goal may be to demonstrate their own value, and so ends up over-managing the service provider or competing with the service provider's team to get credit for initiatives or service delivery. The key performance indicators, service levels and the penalty/reward systems may be inadvertently designed to create this misalignment.

That sort of internal competition will not foster a successful outsourcing partnership. Instead, your team needs to support the outsourcing service provider to ensure that the provider is successful. After all, when the provider screws up, everyone screws up — including the facility manager responsible for the overall outsourcing arrangement. It's not possible to simply blame the service provider; they've become an extension of you.
4

. Outsourcing Contract Model Success

While there are many contract models, a complex outsourcing arrangement with many subcontracted services is typically best handled with a management fee and a flow-through arrangement for most of the costs. This provides flexibility, visibility, and control over the resources, costs, and specifications of the subcontracted service while eliminating some of the issues involved with a fully included fixed price.

You can build in a sharing arrangement for savings, but continuous savings simply won't be sustainable if you want to maintain the same service levels. This shouldn't be the way the service provider expects to make its profits.

The contract model can also stifle innovation, continuous improvement and the introduction of new techniques and technologies. These are areas where a service provider can provide some of the best value as a partner. A flexible approach to implementing the service provider's ideas can provide incentive for both parties.

For instance, if the service provider can implement innovations that improve your results or save you money, yet the financial model means related costs must be absorbed by the service provider, the provider is not likely to implement these innovations. It's better to have your contract include a cost/benefit sharing mechanism or a way to fund these types of incremental costs to provide flexibility.
RELATED CONTENT: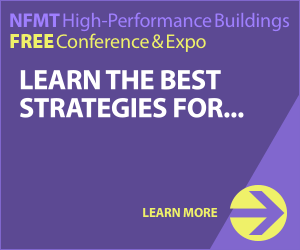 ---
QUICK Sign-up - Membership Includes:
New Content and Magazine Article Updates
Educational Webcast Alerts
Building Products/Technology Notices
Complete Library of Reports, Webcasts, Salary and Exclusive Member Content


All fields are required.


click here for more member info.

---
---
---