4

FM quick reads on commissioning

---
1. Lighting System Commissioning Benefits and Tips
Lighting system retrofits are often touted as one of the lowest hanging fruits in a facility in terms of potential energy savings. After a major retrofit of the lighting system at your facility, you may be tempted to just flip the switch and call it a day. But going through the additional step of commissioning the lighting system can yield unexpected savings, or at the very least make sure the system delivers the savings it promised.

At a recent trade show for lighting specifiers, James Donson, senior engineer with kW Engineering, detailed the benefits of commissioning lighting systems. For one, very few lighting projects have an owners project requirements document (OPR), which is different than programming documents. If an OPR is not already established, the information can be captured and verified during the commissioning process.

An OPR covers:
- Who the occupants are
- What kinds of tasks are undertaken in the space
- Minimizing lamp types
- Desired level of control
- Integration goals
- Documentation goals

Commissioning covers the gaps between design intent, physical installation and operational goals. For example, Donson gave an anecdote where a design specified PIR sensors but the contractor decided to swap them out for dual criteria sensors. What the contractor failed to understand was that the facility's white noise system would trigger the sensors, which then caused the lights to operate continuously.

Here are some common issues often discovered through commissioning: - Occupancy sensors: not put on drawings, don't have dwell schedules specified, are set to auto 100 percent on (which needlessly consumes energy as often occupants can get by on a lower setting as long as they have an option to increase levels as needed), improperly applied to space - Daylighting: zones not indicated, sensors not on drawings, no time clock or override schedule, no sweep schedule, mismatched models - Overly long overrides for maintenance/night cleaning

One tip Donson suggested was to request the prefunctional test results for a recent project when selecting lighting contractors. Seeing how many items failed will be the proof in the pudding for whether or not the contractor can deliver the services and systems as promised.
2

. Commissioning Doesn't Have to Be Difficult, Expensive

Today's tip is about how facility managers can set up a program to efficiently and cost-effectively commission buildings.

Most importantly, communicate, and communicate well. Facility managers must be clear when contracting with an agent about their expectations, the services to be provided, and what will happen if something goes wrong. The commissioning agent usually coordinates the commissioning team with the facility manager and representatives from the architect and designer. So make sure that you're always in the loop about what is happening and raise any concerns early in the process.

Ensure that the document spelling out the requirements for the project is up-to-date. This document must be delivered to the project team early in the design process, and will be one of the main resources for the commissioning agent - so it's critical that it is updated frequently regarding strategies, systems, material selections, construction techniques, and operations and maintenance policies and procedures.

Make sure your project timeline includes enough time for proper commissioning. Experts often suggest that commissioning is delivered unevenly in the field, and facility managers and owners, when hiring a third-party commissioning agent, don't usually have a good sense of whether a commissioning process was successful or not. In other words, there always seem to be a few things that the commissioning process should've caught, but didn't.

Finally, develop a very specific commissioning specification for the commissioning agent. This is where the rubber meets the road in the commissioning process. For best results, the plan should include reviews at three phases: the schematic design phase, the design development phase and construction documents phase. One tip to consider is that the commissioning agent should coordinate with the designer so that only one set of comments is sent back to contractors during construction. When the building is completed, a good commissioning agent will work with the facility manager for several months of operations, to analyze data and examine trends. This will help tune the building for optimal efficiency.
3

. In Boilers, Retrocommissioning Can Address Energy Inefficiency

Today's tip from Building Operating Management comes from James Piper, a contributing editor for Building Operating Management and Maintenance Solutions magazines: A retrocommissioning process can identify and address areas of energy inefficiency in boilers and water heaters.

The retrocommissioning process begins with a detailed review of the boiler or water heater, including data on equipment installed, connected loads, the critical nature of the loads, maintenance history, and operating performance.

Besides installation errors, operators might have made changes to the installation over the years. Of particular interest are changes they implemented to correct maintenance issues that are preventing the unit from operating as efficiently or effectively as intended.

Next, facility managers need to review maintenance records for the boiler and consider whether technicians have performed maintenance according to manufacturer recommendations or bypassed certain features to circumvent operational issues. They also need to determine whether the boiler has required more maintenance as it has aged, and they need to identify operational and maintenance issues.

Technicians need to check and test safety features to ensure proper operation. They also must measure the boiler's efficiency under different loads and verify the boiler's control system operates properly.

Once technicians have completed the test and managers have analyzed the results, managers will be able to identify the steps operators and technicians can take that will improve efficiency and performance. These steps can range from small changes in operating procedures to large overhauls of boiler components. Managers then will be able to estimate the cost and time needed to take these steps and evaluate their options.

The results of data-gathering and testing will be a road map managers can use to improve equipment operation. It will provide a list of recommended tasks, along with relative costs. Managers can implement some steps without interfering with the boiler's operation. Others will require careful scheduling because of the needed shutdown and interruption of service.

Retrocommissioning is not necessarily a one-time task. Facility managers must be ready to repeat the process to ensure the boiler or water heater continues to operate efficiently. The timing of the process will depend on the application, as well as the condition and size of the installation.
4

. Three Steps To Improve HVAC Performance: Audits, Retrocommissioning, Ongoing Commissioning

Today's tip from Building Operating Management comes from David Callan and Kyle Hendricks of Environmental Systems Design: Facility managers should consider three steps to improve HVAC performance: audits, retrocommissioning, and ongoing commissioning.

Over time, HVAC systems start to "drift" and performance declines. The good news is that there are a few things owners and facility managers can do to reveal operational deficiencies as well as to enhance performance, to varying degrees. From a simple energy audit to retro- and ongoing commissioning, reexamining the building's HVAC systems is the first step to optimizing efficiency.

ASHRAE's Level I Energy Audit is a general, walk-through energy assessment which identifies immediate options to save energy that are obvious to the naked eye, including lighting, fan operation, and other low hanging fruits. Mainly used to identify if a building should continue to the next step, this will satisfy the LEED-EBOM Energy and Atmosphere energy efficiency best management practices prerequisite.

Retrocommissioning builds on the ASHRAE Level I study. Retrocommissioning is a low-cost opportunity to save energy and optimize performance, helping a facility run the best it can with its current equipment and systems. Ideally performed every three to five years, retrocommissioning includes a review of trend data from the building and testing of the HVAC systems and their sequences of operations, including how each should be reacting to various scenarios.

Retrocommissioning will likely uncover three scenarios: space use changes that necessitate system operational changes; systems that aren't working as they're supposed to; and systems that are working as designed, but can still be optimized with new technologies and strategies. Onsite functional testing will ensure that systems are operating as the controls sequence tells them to, and a review of the trend data will identify opportunities to optimize the parameters that are working as intended. Typically, the higher the energy use of a facility, the more it will benefit from retrocommissioning. For example, a hospital or commercial building with long hours of operation and a significant HVAC load can save as much as 5 percent annually from retrocommissioning efforts.

Ongoing or monitoring-based commissioning is similar to retrocommissioning in that it reveals equipment and scenarios that aren't functioning as designed and those that can work better, but with the added benefit of doing this on an ongoing basis. Continuous monitoring of all points in the system is conducted by a team of engineers, while a weekly download of all information, either to a dashboard or through a software platform with fault diagnostics, alerts the operators when there is an opportunity to make an adjustment. Pre-programmed alerts may include an alarm when a chiller is below a certain efficiency, simultaneous heating and cooling is occurring, or a temperature gets too warm or cold.

Monitoring-based commissioning provides the opportunity to see the long-term operations and re-evaluate the building's systems on an ongoing basis, and therefore makes building optimization more robust, based on more real-time data over a longer period of time. Also, because the process is ongoing by nature, it will prevent HVAC system performance "drift" after the initial opportunities are implemented.
RELATED CONTENT: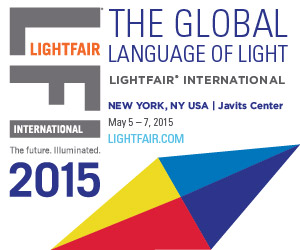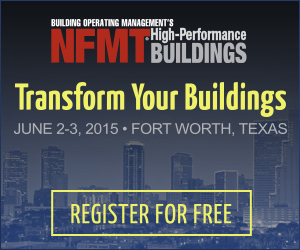 ---
QUICK Sign-up - Membership Includes:
New Content and Magazine Article Updates
Educational Webcast Alerts
Building Products/Technology Notices
Complete Library of Reports, Webcasts, Salary and Exclusive Member Content


All fields are required.


click here for more member info.

---
---
---