4

FM quick reads on lighting

---
1. Lighting Retrofits: Look Closely at Controls
This is Chris Matt, Managing Editor – Print & E-Media with Maintenance Solutions magazine. Today's tip is the energy-savings potential of lighting controls.

Most managers considering lighting retrofits consider only the lighting equipment when, in fact, some of the greatest potential for energy savings comes from controls. At the most basic level, occupancy sensors can save 15-30 percent of a space's lighting energy use if the space has intermittent use throughout the day.

Occupancy sensors can be simple replacements for wall switches, and wireless versions are available that eliminate the need for an electrician to rewire the space. In rooms with daylight, photocells that automatically dim the lights in conjunction with daylight can save an additional 30-50 percent of energy use. By making the leap from devices to systems, managers can tie lighting controls to room schedules, give users individual control of the fixtures in their immediate area, shed load to avoid peak-demand charges from the utility, and set a high-end trim if light levels are higher than needed.

To analyze the opportunities a retrofit presents to an organization, managers will need to plan in advance. A lighting designer can guide managers through the many available options and prioritize the highest-yield returns. A salesperson associated with a manufacturer or distributor primarily is interested in selling their products, so managers need to be aware they will slant their sales pitches to achieve that goal. By comparison, an independent lighting designer who is knowledgeable about current technologies is more likely to look at all potential options.

The designer will learn about the organization and its operations to understand the level of feasible change. They do not have a financial interest in the final equipment selected, so they can make recommendations with the organization's best interest in mind.
2

. Sustainable Interiors and Productivity

The link between sustainable workplaces and employee productivity is getting stronger as more research is being done. A recent study, "Effects of Green Buildings on Employee Health and Productivity," from the School of Planning, Design, and Construction at Michigan State University surveyed two groups of employees who had moved from conventional office buildings to LEED-certified buildings. Among the findings:

• The mean number of hours per month that respondents reported being absent due to allergies and asthma dropped from over an hour pre-move to about one-half hour post-move. Similarly, the mean number of hours survey participants reported being affected by allergies and asthma decreased 60 percent.

• The mean number of hours per month respondents reported being absent due to depression and stress dropped from almost an hour pre-move to a little under half an hour post-move. The mean number of work hours affected by depression and stress decreased 30 percent.
3

. Designing for Productivity and Green Strategies Overlap

If you're designing a green interior space, keep in mind that many sustainable strategies also may increase worker productivity. Certain principles appear common across sites that aim for both green and productivity. These include:

• Making greater use of open floor plans and workstations with fewer enclosed offices means space is used more efficiently. Additionally, collaboration is encouraged and any sense of unfairness that can occur when only some employees get offices is mitigated.

• Providing a majority of employees with access to daylight. This cuts energy use and creates a more inviting workplace.

• Incorporating segregated areas for smaller, impromptu meetings, as well as space for individual employees who need to concentrate.

• Making greater use of task lighting. Reducing overhead lighting saves energy, while task lighting offers employees greater control over their workspaces. For the same reason, many new office designs make greater use of workspace temperature controls.

• Implementing sound control systems. For employees to be productive, some sound control typically is needed in open offices.
4

. Maximizing Daylighting Benefits in Open Offices

Utilizing proper daylighting in a space can increase employee productivity and save energy. If daylight sensors in a lighting system are part of your plan to reduce energy costs, consider lowering the height of the workstation wall panels in an open office environment to take full advantage of energy savings.

Panels should be no higher than 42 inches to maximize daylight penetration. It also allows access to views out the windows for more occupants, which studies have shown increases mood and productivity.

If occupants are concerned about loss of privacy sometimes associated with lower wall heights, consider other options for acoustical issues, such as compensating for lower speech privacy with acoustic ceiling panels or offering modular or removable panel extensions that can be used when more privacy is needed.
RELATED CONTENT:
lighting , lighting controls , lighting retrofits , lighting controls , occupancy sensors , energy efficiency , lighting fixtures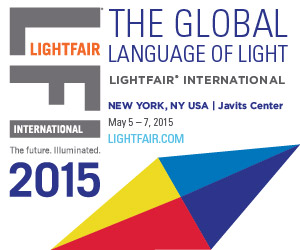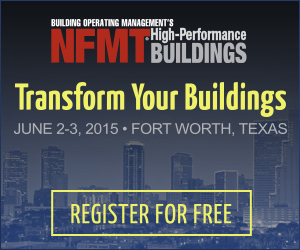 ---
QUICK Sign-up - Membership Includes:
New Content and Magazine Article Updates
Educational Webcast Alerts
Building Products/Technology Notices
Complete Library of Reports, Webcasts, Salary and Exclusive Member Content


All fields are required.


click here for more member info.

---
---
---