4

FM quick reads on grounds

---
1. Sustainability: Integrated pest management
I'm Dan Hounsell, editor of Maintenance Solutions magazine. Today's topic is, integrated pest management.

Integrated pest management (IPM) is gaining popularity among grounds managers seeking more sustainable options for traditional methods of protecting buildings, turf and landscapes from pests. IPM programs offer guidance based on information on the life cycles of pests and their interaction with the environment, along with available pest-control methods, to manage pest damage more economically, safely, and sustainably.

One organization, the IPM Institute of North America — www.ipminstitute.org — has developed a certification entitled Green Shield Certified, recognizing institutional and commercial facilities that meet IPM guidelines. A closer look at some of the institute's requirements can offer managers a framework for making the move to IPM.

To achieve the Green Shield certification, a facility must meet minimum requirements. For example, the facility needs to meet legal requirements for posting and notification of pesticide applications, for pesticide applicator training and certification, and for recordkeeping on pesticide application. The facility also must provide proper personal protective equipment and ensure it is in good condition and used when appropriate.

The facility also must have corresponding copies of the pesticide label and material safety data sheets for applied pesticides in a central location and available to staff or the public.
2

. Grounds Care on a National Scale

I'm Dan Hounsell, editor of Maintenance Solutions magazine. Today's topic is, grounds care on a national scale.

Smithsonian Gardens has a great deal of experience contending with large numbers of visitors. The goal of the department — which is responsible for the design and maintenance of the gardens outside of Smithsonian Institution museums in and around the National Mall in Washington, D.C. — is to have the gardens open 364 days a year. Thirty million people visit the Smithsonian Institution grounds and museums annually.

The department's strategies offer valuable examples for organizations that must handle large numbers of people as they carry out their grounds care tasks.

Smithsonian Gardens tackles a range of projects each year. Barbara Faust, associate director of Smithsonian Gardens, along with the department's landscape architects, and the grounds and greenhouse managers, comprise a panel that reviews plans for these projects. The panel ensures projects are cost-effective and will not significantly increase maintenance requirements or compromise the visitor experience.

"Being on the National Mall as we are, we have to be very careful how we change the look of what we do," Faust says. "We have the Commission of Fine Arts and the National Capital Planning Commission that review it if it's a really big project that can have an effect on the look."

One major initiative is the construction of a security perimeter around the museums.

"After 9/11, all the buildings were trying to improve their perimeter security," Faust says. "First, it was done with temporary container plantings, but then (security officials) wanted it to be more permanent. So actual perimeters have been built around each of the museums. It's been done at the National Air and Space Museum and the National Museum of Natural History, and now it's in the process of being done at the National Museum of American History."

At the National Museum of Natural History, walls and large boulders comprise the perimeter. Smithsonian Gardens took action to ensure contractors building the perimeter did not damage large-specimen tree roots.

Whether Smithsonian Gardens is helping construct a security perimeter or acting as garden guards during events such as the 2009 presidential inauguration, Faust and her team play an integral role in the design, maintenance, and operations of the landscapes surrounding the nation's capitol.
3

. For the Birds: Controlling the Threats

I'm Dan Hounsell, editor of Maintenance Solutions magazine. Today's topic is, bird control.

Grounds managers with institutional and commercial facilities are familiar with the threats birds pose to building occupants, visitors and buildings themselves. But managers also must be familiar with the available control options in order to design effective bird-control strategies.

Managers can use wires and spikes designed exclusively for bird control. Installers place these products at strategic locations on roofs, ledges and balconies to prevent birds from roosting or resting on these structures.

The devices vary in design, but they all have the same concept — wires, spikes and other physical barriers are uncomfortable for birds. Some devices are electrified with low voltages, which do not harm the bird but act as an electric fence to keep the birds out of the area.

Some paste-type products repel birds, who do not want to roost in an uncomfortable mass of material. Managers can use these products with physical barriers or as standalone applications.

Managers have had limited success with scaring devices — horns, shot whistles, balloons, and plastic figurines of predator birds. Managers also have used nets in open areas, such as near pavilions, covered exterior picnic areas and pools. The goal of netting is to exclude birds without disrupting the scenery. The design of the architecture often is the deciding factor in whether to use these specific bird-control systems.

Finally, managers dealing only with pigeons in protected areas can use bird food containing an active ingredient that causes birds to suffer temporary indigestion and give warning signals to other birds. But only a licensed pest-control company should apply this restricted-use product.
4

. Effective Concrete Maintenance Strategies

I'm Dan Hounsell, editor of Maintenance Solutions magazine. Today's topic is, effective concrete maintenance strategies.

Managers seeking to effectively maintain concrete parking lots around their facilities are constantly looking for the right mix of preventive maintenance and major restoration. The longer problems such as potholes remain unattended, the larger they become and the deeper into the base they penetrate, resulting in safety issues and costly repairs.

One key to effective concrete repairs is selecting the most appropriate repair method, which includes specifying the proper material based on the surface and on conditions at the repair site.

For example, managers need to select concrete sealants and coatings that are formulated for either wet or dry conditions. Extensive independent testing has shown that epoxies, siloxane/silane materials, and high-molecular-weight methacrylates are the best types of material for controlling the deterioration of concrete where freezing and thawing occur repeatedly and water is present.

Workers should inspect sections of concrete that most often deteriorate from freezing weather. These sections include exposed surfaces, such as posts, handrails, piers, parapets, and the top 2 feet of walls.

As with any other asset, concrete and asphalt surfaces need periodic inspection and preventive maintenance to ensure sustainability and lower life-cycle costs. Annual inspections are the most economical way to retain and improve the value of the asset.

The best preventive maintenance for asphalt is applying a sealant. Workers should reseal new asphalt between 90 days and one year after placement. This practice locks in the binder, keeps the pavement flexible, and prevents cracks and further degradation, which can destroy the surface and the base.
RELATED CONTENT: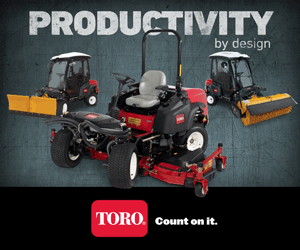 ---
QUICK Sign-up - Membership Includes:
New Content and Magazine Article Updates
Educational Webcast Alerts
Building Products/Technology Notices
Complete Library of Reports, Webcasts, Salary and Exclusive Member Content


All fields are required.


click here for more member info.

---
---
---