3

FM quick reads on Green Schools

---
1. Why Green Schools Are Important For Students and Teachers
Today's tip of the day is about why green schools are increasingly important for student education and teachers' abilities to teach effectively.

Even if you're not totally up on your "deuce courts" and "set points," you'd have to admit that former tennis pro and notorious bad boy Andre Agassi seems an unlikely advocate for school facilities. But in the last several years, Agassi has spent millions of his own money in conjunction with the Canyon-Agassi Charter School Facility Fund to open charter schools in economically depressed neighborhoods all over the country, including recently in Detroit and Milwaukee.

In a recent interview with Time magazine, Agassi discussed why he thinks good school facilities are critical. "The single greatest impediment to the growth of best-in-class charter schools is not the software but the hardware — the actual facilities."

And Agassi's organization recognizes that "good school facilities" increasingly means green. The CACSFF intends to build $500 million in "environmentally friendly educational facilities" over the next several years, according to its website.

Research continues to pour in about how green schools positively affect both students' abilities to learn, as well as teachers' ability to teach. USGBC's Center for Green Schools puts it this way: "High-performance schools result in high-performing students."

So it's certainly significant that green schools in general, but the notion of school facilities having an impact on student performance, have such a well-known advocate in Agassi. Turns out image isn't everything, after all.
2

. How Can You Take Advantage of the Green Classroom Professional Certificate?

Today's tip is about a new credential from The Center for Green Schools at the U.S. Green Building Council. It's called the Green Classroom Professional certificate, and it can be a big help to facility managers in school facilities to foster a school environment dedicated to sustainability.

Here why: Other than the obvious — don't leave lights on! — there aren't a lot of good training tools for facility managers to help teach their occupants how to be energy efficient and green. The Green Classroom Professional certificate, which is for teachers, principals and administrators, helps provide structured training for stakeholders about sustainable strategies.

The certificate includes 12 modules covering key topics in classroom health, including indoor air quality, water efficiency, and resources.

Sure, teachers are busy, and if you introduce this, there may be some resistance. But because many school districts have had huge funding cuts lately, if FMs can show the principals or other administrators that certifying teachers may have a tangible monetary benefit with a specific payback, chances are much better of getting teachers on their side too.

For more information about the credential, please visit the Center for Green Schools at www.centerforgreenschools.org/greenclassroom.
3

. Green Schools Linked To Better Student Health, Performance

Today's tip is about a white paper by the U.S. Green Building Council and McGraw Hill Research Foundation that summarizes existing research on green schools and calls for further research on the link between green building strategies and student and teacher performance within those schools.

The white paper, titled "The Impact of School Buildings on Student Health and Performance: A Call for Research" cites "clear evidence" that certain aspects of school buildings have an impact on student health and learning." That evidence includes at least four main points.

First, when deprived of natural light, studies have shown that children's melatonin cycles are disrupted, thus likely having an impact on their alertness during school.

Secondly, teachers report higher levels of comfort in their classrooms when they have access to thermal controls like thermostats or operable windows.

Third, according to researchers at Lawrence Berkeley National Laboratories, when ventilation rates are at or below minimum standards (roughly 15 cfm per student), an associated decrease of 5 to 10 percent occurs in certain aspects of student performance tests.

And finally, in recent studies, when ventilation rates were lowered from 17 cfm/person to 10 cfm/person, researchers saw a 15 percent increase in symptom prevalence for Sick Building Syndrome. You can read the full white paper at the USGBC's website, www.usgbc.org.
RELATED CONTENT: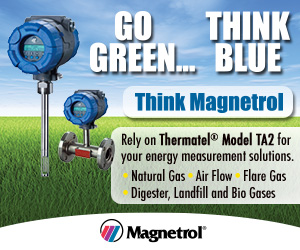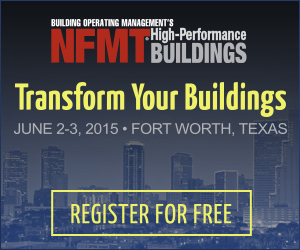 ---
QUICK Sign-up - Membership Includes:
New Content and Magazine Article Updates
Educational Webcast Alerts
Building Products/Technology Notices
Complete Library of Reports, Webcasts, Salary and Exclusive Member Content


All fields are required.


click here for more member info.

---
---
---