4

FM quick reads on Energy Star

---
1. What Is the LEED Pilot Credit Library?
Whether stereos or Subarus, it's natural to want to try things out before we put them into practice. A few years ago, the U.S. Green Building Council launched its Pilot Credit Library with the idea of giving users a chance to "test drive" LEED credits before members vote on whether they wind up in the next full-version iteration of the LEED rating system (LEEDv4 is due out this fall).

The Pilot Credit Library currently includes more than 100 credits covering strategies ranging from acoustics to rainwater management. Many of these have a good shot at being included in the next version of LEED.

The credits included in the Pilot Credit Library span all of the LEED rating systems. But some apply only to a few. For instance, the certified products credit only applies to the building design and construction rating systems (New Construction, Commercial Interiors, Core and Shell, Schools, Healthcare). The reason is that the credit awards the point based on a percentage of products selected at the time of design.

You've probably heard the most about two pilot credits, in particular. One is the Energy Jumpstart Pilot Credit (EAp2) - which allows LEED-EBOM building owners an alternate path to achieve the LEED-EBOM certification, if their building isn't able to achieve a 75 Energy Star score. The credit allows building owners to reduce energy by 20 percent from an established baseline and still receive a Certified level certification.

The other significant pilot credit is EAp8 - Demand Response. The U.S. Green Building Council and the Environmental Defense Fund (EDF) are currently working on forming a Demand Response Partnership Program with utilities all over the country - Southern California Edison being the first participant. And the Demand Reponse Pilot Credit helps pave the road to that partnership by offering building owners using LEED-EBOM and project teams using LEED-NC credit for participating in a demand response program.

So, pilot credits offer project teams and facility managers a great way to try out some new, innovative sustainable strategies.
2

. Where To Start With LEED-EBOM

Today's tip is about where to start with LEED-EBOM.

"Hey, have we ever looked into this LEEDS (sic) for Existing Buildings thing?" your CFO asks you one morning.

"We have, but not seriously," you reply, with a sort of sinking feeling, because you know what's coming next.

"Well, let's give it a try, I think," she says. "I'd like to put that our building is Platinum in the next annual report. Let me know what it'll take and how much it'll cost."

The problem is, your 95-year-old corporate headquarters building is hovering at an Energy Star score of 56, and since your capital budget has been cut every year for the last five years, you haven't had the opportunity to make energy upgrades to improve it much.

Indeed, your building, for the time being, isn't even a candidate for LEED-EBOM. That's because a prerequisite of certification is a minimum Energy Star score of 69.

So what do you do? The inclination of many FMs would be to simply throw up their hands and decide to put LEED off until later — whenever "later" might be. As Jenny Carney, a principal with YR&G Sustainability Consulting says, when you do your EBOM credit gap analysis, and realize you're too far away, it can be a quick stopping point.

It's one of the main differences between EBOM and NC - with NC, all the prerequisites require about the same amount of effort, Carney said. But with EBOM, you could spend two years just getting your building up to the prerequisite-level Energy Star score.

In this case, the best strategy, she said, is to set incremental goals. Obviously, you're not going to be able to go from uncertified to LEED-EBOM Platinum in six months. Instead, build in milestone markers and budget accordingly.

As with most challenges, this is an opportunity in disguise. As you go through and work on your efficiency projects, there's nothing that says you can't begin implementing other operational policies and procedures for which you can get credit in EBOM. That way, on that exciting day when your building finally reaches your Energy Star goal, you'll be all ready to take the next step for certification.
3

. Monitoring Is Key To Data Center Efficiency

The key piece of an energy-efficient program in data centers is monitoring, says Jason Yaeger, director of operations of Online Tech.

"If you are not monitoring your IT load and what your critical infrastructure is using — if you have something that is using more electricity than it should — you will not know unless you are monitoring on a daily basis. We first invested money in monitoring," he says.

New data centers have the opportunity to incorporate energy efficiency into the original design, which is what the University of Arkansas for Medical Sciences, Little Rock, did with its 12,944 square foot primary data center that opened in December 2010. The building has an Energy Star rating of 77, says Jonathan Flannery, executive director of engineering and operations, campus operations. The 54-building campus has been an Energy Star partner for five years and added the new facility to its existing portfolio.

In order to separate the data load for monitoring, a modem on the UPS tracks the energy used by the data center and reports it to the building management system. Some of the energy-saving features being used in the data center include using outside air to cool the building instead of chilling the air with air handlers. The data center also uses other typical technologies such as hot water controls, which are reduced during the evening, automated lighting controls and occupancy sensors, and a digital power management system.

The program dates back to at least 2000, when "we were able to get funding and could make major impacts to our program." Energy efficiency is important, said Flannery, because "to make a dollar at a hospital, it requires a lot of work."

Every dollar the hospital makes costs 70 cents, according to Flannery. "If I don't have to spend a dollar on utilities, we can save a dollar that can go somewhere else—to patient care, buying a new MRI, education for our university. Every dollar we can save is a dollar that gets invested somewhere else."
4

. Six Steps To LEED-EBOM

Today's tip is about six important steps any facility manager should take when endeavoring upon a LEED for Existing Buildings, Operations and Maintenance (or LEED-EBOM) initiative.

The first step is to know your rating system. Make sure you've spent the requisite time studying and understanding what LEED-EBOM will require in terms of calculations, data management, policy creation, and future recertification.

Secondly, do a gap analysis to determine where your building is now, and what will need to be done to meet the requirements of LEED-EBOM. This means calculating your Energy Star score, as well as taking a hard look at existing policies and procedures - green cleaning, for one.

Third, don't give up before you've even started. What I mean by this, is that if you calculate your Energy Star score, and it's well below the minimum 69 required for any level of certification, it may be tempting to throw up your hands and quit. Don't. Use a stepped approach to energy efficiency over a finite period of time to improve your score, and then look at LEED-EBOM as a whole again.

Fourth, do set timelines and goals. This means being realistic, without overtaxing your staff. Too long a timeline, and EBOM may slip down the priority list, but too short a timeline, and you'll anger your staff by possibly overworking them. Also, set goals for which credits you hope to achieve and at what level. And of course, set a certification goal - certified, silver, gold or platinum.

Fifth, understand you can't go it alone. Get your tenants, occupants, upper managers, and most importantly, your staff, highly involved with your LEED-EBOM initiative. The more involvement, the more buy-in. And the more buy-in, the more support you'll have for any new policies and procedures.

Finally, make sure you have long-term plans. Understand that, unlike LEED for New Construction, LEED-EBOM is NOT a one-time certification. The U.S. Green Building Council requires recertification at least every five years. Most experts suggest planning for your recertification as soon as you receive the certification plaque. That way, you always have a goal — a way to keep your eye on the prize.
RELATED CONTENT: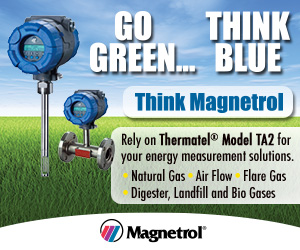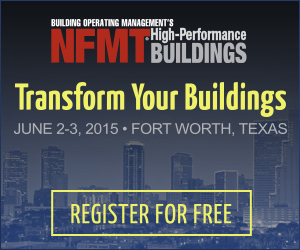 ---
QUICK Sign-up - Membership Includes:
New Content and Magazine Article Updates
Educational Webcast Alerts
Building Products/Technology Notices
Complete Library of Reports, Webcasts, Salary and Exclusive Member Content


All fields are required.


click here for more member info.

---
---
---