3

FM quick reads on codes

---
1. Understanding Fire System Design: Control
Good fire protection relies on three very straightforward goals: first, to contain the fire; second, to extinguish or actively control the fire; and, third, to protect assets. All fire-related regulations try to accomplish these goals. Let's look at the second of those three a little more closely: control the fire.

Codes frequently require built-in means to control, suppress or extinguish fires. Rather than passive systems that resist the effects of fire, these work to defeat it. Originally, extinguishing systems included hydrants and standpipes to assist manual efforts. Extinguishing systems usually now respond automatically.

Although a manual system, standpipes can be an important part of the building's protection system. Standpipes can be wet or dry piping systems that serve as a remote fire hydrant, providing a means for the fire department to supply hose lines in the fire area. Standpipe systems are usually found in buildings of three or more stories or buildings with large floor areas. Standpipes allow fire fighters to avoid long hose runs that are heavy, cumbersome and time-consuming to lay and maneuver.

The most significant fire suppression system is the automatic sprinkler. Its prime purpose is to control or extinguish the fire. Sprinklers were first used to provide property protection based on insurance requirements. Now they are relied upon heavily as a significant component of the life safety system.

Often, codes use sprinklers to reduce or eliminate fire barrier requirements or allow for increases in the base areas and heights allowed for a specific occupancy and construction type. Sprinklers control fire risk much like a high degree of physical containment does.

Building codes identify requirements for sprinkler systems and standpipe systems; details of installation and system design are normally governed by standards such as NFPA 13 "Automatic Sprinkler Systems." In an office building, for example, code may require a sprinkler system based on the size and construction type of the building.

Calculations are required to show that the water supply and pipe sizes are adequate to deliver the water. Either the public water supply or a fire pump must be provided to supply the water pressure, or a separate water supply and pumping system must be provided. Many specialized buildings require higher pressures to meet design criteria. This often mandates that a fire pump be provided to boost the water pressure.

Other extinguishing systems, such as gaseous systems, are primarily for specialized hazards and tend to be aimed at protecting physical assets. These receive little credit in the building code but may be required by either a user or tenant, or be appropriate because of the special nature of the hazard. The most common examples are systems that protect server rooms or generator compartments.
2

. Door Hardware: Managers Must Consider Codes and Standards

This is Chris Matt, Managing Editor - Print & E-Media with Maintenance Solutions magazine. Today's tip is key codes and standards for door hardware.

Properly specifying door hardware for institutional and commercial facilities requires maintenance and engineering managers to consider the impact of codes and standards when selecting and installing handles, locks, closers, hinges and related products.

By reviewing applicable codes and guidelines for door-hardware products — most importantly, those related to fire and life safety and accessibility — managers can successfully incorporate these standards into the specification process to ensure success.

The official publications provided by the codifying bodies themselves are the main source for information about codes and standards. These standards are available in hard-copy and online versions and are available from reference libraries or by mail, phone, or online from the organization's websites.

The National Fire Protection Association (NFPA) 1: Fire Code, contains references and summaries of more 130 NFPA codes and standards covering a range of fire-protection and life-safety issues. Among the references and summaries:
• NFPA 13, Standard for Installation of Sprinkler Systems
• NFPA 25: Standard for the Inspection, Testing, and Maintenance of Water-Based Fire Protection Systems
• NFPA 54, National Fuel Gas Code
• NFPA 30 Flammable and Combustible Liquid Code

NFPA 80, Standards for Fire Doors and Other Opening Protectives, codifies and references standards for fire doors and fire windows, while NFPA 101, Safety to Life in Buildings and Structures, covers the Life Safety Code.

Authorities having jurisdiction (AHJ) determine the codes that apply in a specific geographic area. They use these codes as the basis for local building codes. Also, the International Code Council (ICC)/American National Standards Institute (ANSI) A117.1, American National Standard for Accessible and Usable Buildings and Facilities, codifies accessibility rules based on the guidelines established under the Americans with Disabilities Act.
3

. What is ASHRAE 189.1?

Today's tip is about the new ASHRAE green building standard. The standard, officially titled ANSI/ASHRAE/USGBC/IES Standard 189.1-2009 Standard for the Design of High-Performance Green Buildings Except Low-Rise Residential Buildings, is the first comprehensive green building standard written in mandatory code language.

According to ASHRAE leadership, more than 1,400 authorities having jurisdiction have already expressed interest in adopting the standard, which was released in January at ASHRAE's winter meeting. In March, ASHRAE announced a partnership with the International Code Council, which is developing its own green building code titled the International Green Construction Code. Due out in final form in 2012, IGCC will include Standard 189.1 as a jurisdictional compliance option, meaning that building owners can choose to use 189.1 to comply in any jurisdiction that also adopts the IGCC. This is a huge deal, as the International Code Council is the most widely know and best-accepted code-writing body.

ASHRAE's 189.1 differs from LEED in that LEED always was intended to be a voluntary system and never supposed to be a code. So the U.S. Green Building Council had a vested interested in developing 189.1 because it gives jurisdictions a LEED-like option for a green building code without have to use LEED. As Brendan Owens of USGBC says "Codes set the floor and rating systems set the ceilings. There's always been a conceptual interplay between these two instruments."

ASHRAE executives expect that it may be a few months before any jurisdiction is able to adopt the new standard. ASHRAE expects that most jurisdictions that adopt the standard will do so holistically - for both public and private buildings, essentially ensuring that every new building built in that jurisdiction is a green building.
RELATED CONTENT: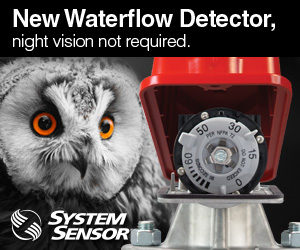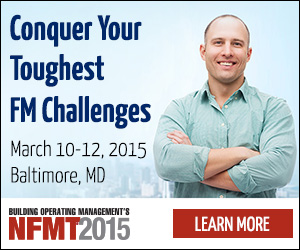 ---
QUICK Sign-up - Membership Includes:
New Content and Magazine Article Updates
Educational Webcast Alerts
Building Products/Technology Notices
Complete Library of Reports, Webcasts, Salary and Exclusive Member Content


All fields are required.


click here for more member info.

---
---
---