4

FM quick reads on health care

---
1. Health Care Facilities Demand Stringent Fire Safety Compliance
Health care construction and facility operations are among the most heavily regulated industries in the United States. This is because in general the patients are considered incapable of self-preservation. As a result, the staff has to direct the emergency procedures for patients and visitors.

The focus on fire/life safety compliance doesn't end when construction is completed and occupancy begins. Ongoing inspection, testing and maintenance are mandatory, and the authorities having jurisdiction will demand documentation.

To be ready for this level of review, health care facility managers need to have a good grasp of the many requirements for ongoing testing, maintenance and documentation. Health care facilities use a concept known as defend-in-place to protect their vulnerable population. A defend-in-place approach consists of egress systems; passive fire-resistive containment and separations; and active fire protection systems such as fire detection and alarm, automatic sprinklers and other automatic suppression systems, stair pressurization, and smoke control. This package of passive and active systems provides the code-required level of life safety for the health care facility.

Defend-in-place is a key element of the criteria used to accredit facilities. Ongoing compliance requires steps to ensure that the active and passive systems remain functional and effective. That means, after initial construction and issuing of an occupancy permit, the focus of a facility manager shifts to inspection, maintenance and ongoing testing of the fire protection systems.
2

. Health Care Fire Sprinkler Code Considerations

Here are some fire sprinkler codes to keep in mind when thinking about fire safety in health care occupancies.

In 1991, NFPA 101 mandated automatic sprinklers in new health care occupancies. In the 1996 edition of NFPA 13: Standard for the Installation of Sprinkler Systems, quick response automatic sprinklers were required for all light hazard occupancies including health care.

The unique feature of quick response sprinklers is the faster thermal response to heat. These sprinklers will activate three to five times faster than a normal response automatic sprinkler. This translates to a much smaller fire size at the time of automatic sprinkler activation. Smaller fires generate less heat and smoke.

Renovation, modifications, reconstruction and additions also require the installation of automatic sprinklers. The reliability and robustness of automatic sprinkler protection is addressed in NFPA 101, NFPA 13 and NFPA 25: Standard for the Inspection, Testing, and Maintenance of Water-Based Fire Protection Systems.

NFPA 101 requires the automatic sprinkler system to be electronically supervised and designed in accordance with NFPA 13. NFPA 25 addresses the required inspection, testing and maintenance of all components of the system. The electronic supervision increases the reliability of the automatic sprinklers in health care occupancies. (Most other occupancies do not require this electronic supervision.)

Proper hydraulic design as required by NFPA 13 will provide the robustness to address the typical fire challenges in a health care occupancy. Recent NFPA automatic sprinkler fire data shows that, in sprinklered health care facilities, 99 percent of the fires are contained to the room where the fire started.
3

. Four Ways That Facility Managers Can Get Corporate Information

Today's tip from Building Operating Management: Get plugged into corporate information networks.

Top executives often don't involve facility managers early in the planning process. And so equipment is delivered but there aren't enough outlets or the right kind of power. Or the equipment simply won't fit in the door. Or a special project requires a company to bring in temporary workers but no one thinks about where they are going to sit. Or no one budgets for installation of costly hardware, even though installation will cost a substantial amount of money. The only way to avoid situations like those is to get good information. Here are four ways that can happen.

1. In the best cases, the facility manager's boss is in a position to supply information about coming changes that will affect facilities. That way, the facility manager can get direct or nearly direct information about plans that will affect facilities. But facility managers may have to educate their superiors to persuade them to share information.

2. A facility manager doesn't have to depend on a formal reporting relationship to stay in the loop. A department head can be a pipeline. Over the years, one hospital facility manager has been successful in forging a good relationship with the head of surgery, who has a considerable amount of clout in the organization. Now, the head of surgery won't make a move to upgrade anything without telling the facility manager.

3. The hardest part of getting good information from other departments may be establishing an initial connection. A good way to do that is to demonstrate that the facility manager can reduce costs that land in a business unit's budget. Once a facility manager has built up a relationship, it's easier to ask for information.

4. Facility managers should build on success. Facility managers who gain access to timely information have more chances to demonstrate that they can add value. Capitalizing on those opportunities makes it easier to get in on the informal channels of communication in a large organization.
4

. Facility Staff Essential to BAS Success

As important as hardware and software are to a building automation system, they aren't the whole story. If the facility staff doesn't have the proper qualifications and training, the best technology in the world won't ensure long term success.

That's why staffing should be considered during the planning process for installation of a building automation system. Ensure that the building automation system implementation plan includes sufficient time and money for training. That may be especially important for experienced facility staff members who have worked for years with old controls and are now being asked to make the transition to new technology.

That's not to say that those veteran employees don't have valuable knowledge. Their years of experience has often taught them invaluable lessons about how the building actually operates. Younger employees may adapt to new technology more quickly, but they can benefit from working with experienced staff to get a feel for the operational quirks of an individual building.

A properly trained staff offers facility executives flexibility. In one hospital, the building automation system plays a central role in the operational plan for the emergency power system. But because of the number of factors that have to be considered in implementing the plan, the hospital chose not to automate the process. Instead, the building automation system operator is responsible for getting input from key parties to determine how to proceed.

RELATED CONTENT: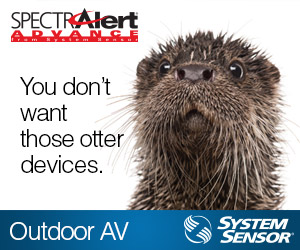 ---
QUICK Sign-up - Membership Includes:
New Content and Magazine Article Updates
Educational Webcast Alerts
Building Products/Technology Notices
Complete Library of Reports, Webcasts, Salary and Exclusive Member Content


All fields are required.


click here for more member info.

---
---
---