3

FM quick reads on disabilities

---
1. Evacuation Planning for People with Disabilities
Ensuring the safety of people with disabilities during a fire must be part of a fire/life safety plan and is often specific to a given building. Years ago, it was acceptable to tell people requiring additional assistance to evacuate to wait in a staging area, such as a stairwell landing, with the idea being that first responders would take them down the stairs. This approach is no longer acceptable. Instead, each person should have a personalized evacuation plan which takes into account his or her needs.

Facility managers will have to exercise tact when approaching individuals about evacuation planning. Not all people who will require additional assistance are willing to admit it. Others may have never considered they might need additional assistance. Consulting with human resources and/or the individual's manager on how to proceed should be considered.

Not all disabilities are obvious or visible. Asthma or a heart condition might impair a person's ability to self-evacuate but nobody but the individual might know about it. Mobility challenges might also be temporary, such as a sprained ankle or someone in the third trimester of pregnancy. Again, individuals might not have their ability to walk down flights of stairs in an emergency front of mind during such times in their lives nor might they consider themselves disabled.

One strategy might be to ask all building occupants regardless of ability to create a personal evacuation plan on a periodic basis after presenting to them a whole spectrum of hypothetical situations in which someone might be considered disabled for the purposes of evacuation. This approach will capture more special needs than the facility manager can individually judge and will engage occupants in being responsible for their safety.

One thing facility managers should remember to include in the plan is how people will move to safety once outside of the facility. For example, if an individual uses a mobility scooter, how that person will get around without the scooter once outside the building or how to get the scooter out of the building at the same time needs to be part of the plan.

The National Fire Protection Association developed a document in 2008 entitled "Emergency Evacuation Planning Guide for People with Disabilities," which provides evacuation information for people with mobility, visual, hearing, speech and cognitive disabilities. The guide can be found at www.nfpa.org/assets/files/pdf/forms/evacuationguide.pdf and includes a checklist that facility managers and people with disabilities can use to design a personalized evacuation plan.
2

. Deadline has arrived for ADA Compliance

I'm Steve Schuster, associate editor of Maintenance Solutions magazine. Today's topic is ADA compliance.

Although revised regulations implementing the Americans with Disabilities Act (ADA) took effect more than one year ago on March 15, 2011, entities covered by the ADA had until March 15, 2012, to comply with the 2010 standards.

The guidelines apply to the activities of more than 80,000 units of state and local government and more than seven million places of public accommodation, including stores, restaurants, shopping malls, libraries, museums, sporting arenas, movie theaters, doctors' and dentists' offices, hotels, jails and prisons, polling places, and emergency-preparedness shelters.

"The new rules usher in a new day for the more than 50 million individuals with disabilities in this country," Thomas E. Perez, Assistant Attorney General for Civil Rights said in a DOJ press release.

The new ADA rules adopt the 2010 ADA Standards for Accessible Design, which have been retooled to be more user friendly for building code officials, builders, and facility managers. The rules have also been harmonized with state and local accessibility codes.

Additional information: www.ada.gov and by viewing several documents, including the ADA Update and ADA 2010 Revised Requirements: Effective Date/Compliance Date, the first of several planned publications aimed at helping managers understand their obligations under the amended Title II and Title III regulations. Individual print copies of the Effective Date/Compliance Date publication can be ordered from the ADA Information Line 800-514-0301 voice or 800-514-0383 TTY.
3

. Americans with Disabilities Act

Hello, this is Dan Hounsell, editor of Maintenance Solutions magazine. Today's topic is the Americans with Disabilities Act. Restrooms often receive the lion's share of organizations' attention in efforts to ensure facility accessibility of facilities. But before visitors ever get to a building's restrooms, they often are confronted by challenges related to other facility components. Take doors, for example. Many facilities have multiple entrances and multiple doors at an entrance, often including revolving doors. ADA does have a number of requirements for exterior doors, so managers need to consider a number of issues when evaluating the accessibility of these components. For example, if a facility has multiple entrances and the main entrance is not accessible, consider installing directional signage, using the international symbol of accessibility, to the accessible entrance, if one exists. If the entrance has revolving doors and hinged doors, place the international symbol of accessibility at the hinged door, confirming that the revolving doors are not accessible. Finally, if exterior doors are difficult to operate, consider installing a low-power operator on the hinged door. These operators have become much more cost-effective in recent years and hold up well. But be aware that many visitors, from sales people and people pulling carts to parents pushing strollers, also will use these doors, which can increase wear and tear on the operators. aces
RELATED CONTENT: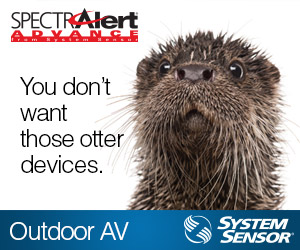 ---
QUICK Sign-up - Membership Includes:
New Content and Magazine Article Updates
Educational Webcast Alerts
Building Products/Technology Notices
Complete Library of Reports, Webcasts, Salary and Exclusive Member Content


All fields are required.


click here for more member info.

---
---
---