4

FM quick reads on Mass notification

---
1. Code Guidelines on Mass Notification Available, Not Required
Fire safety considerations are often interwoven with mass communication or emergency communication considerations. However, at this time, emergency communication systems are not a requirement of NFPA 72: National Fire Alarm and Signaling Code. Rather, it provides the design, installation, and maintenance requirements and guidelines for systems if they are required by local codes or other governing authorities or if an owner decides to voluntarily implement an emergency communication system within a building or area, says Ray Grill, a principal with Arup, in an article in the September 2013 issue of Building Operating Management.

"There are currently no known requirements in the building or fire codes mandating mass notification," he says. That said, building and fire codes establish when a fire alarm system is required in a facility and what it needs to be able to do. Sometimes, that includes a communications component, such as in high-rise buildings, large assembly and schools. While the systems in those situations would not be mass notification systems per se, they could be designed to function as such.

There are many communications tools available for communicating emergency information to a large number of people that still wouldn't be defined as emergency communications systems in NFPA 72. For example, automated text message generated by a computer alert or phone communications are not considered part of an emergency communication system, though they can certainly serve to augment one.

In addition to listing under NFPA, mass notification equipment is listed under the Underwriters Laboratories standard UL 2572: Control Equipment for Mass Notification Systems. The standard covers control units, communication units, distributed recipient mass notification control units and dedicated targeted individual receiving equipment, high power speaker arrays, transport products which manipulate the data packets, and accessories for mass notification systems to be employed in accordance with NFPA 72.
2

. Fire Alarm Systems Requirements For Use In Emergency Communications

Fire safety covers many different building systems and concepts. One of them is the need for effective emergency communications in the event of a fire, and other emergency situations. Fairly recently, codes have recognized that fire alarm systems can be used for emergency communications beyond fire events. This use is governed by NFPA 72: National Fire Alarm and Signaling Code, and the 2010 edition of this code is the first to allow the use of fire alarm systems for emergency mass communications in non-fire events.

To note, existing fire alarm systems with voice capability can be used for emergency communication, but existing mass notification systems can not be also used for fire, unless they were originally designed for that purpose, says Ray Grill in an article in the September 2013 issue of Building Operating Management. Also if a system will provide both fire alarm and emergency communication, the fire alarm requirements are more restrictive, he says.

Once you move out of just using the fire alarm system for fire events, there is a wide range of events that it could be used to address. For this reason, NFPA 72 requires a risk analysis be performed to investigate the types of events the system will be asked to address, the nature of the hazards, occupancy characteristics and facility characteristics. This will ensure that the application of the mass notification system is specific and appropriate to the anticipated risk.

The risk analysis will also need to cover the number of people that will need to be notified in each type of event, occupant attributes such as whether they are resident population or public that just moves through the facility, management and staff capabilities and who are the first responders for each type of event.
3

. Mass Notification Systems Should Begin With A Plan

I'm Justin Smith, managing editor of web development for Building Operating Management magazine. Today's tip: mass notification techniques in the event of an emergency.

During a crisis, studies show that the number of injuries and fatalities can be reduced if an efficient mass notification system is in place. All mass notification systems should begin with a plan. This includes asking basic questions like:

• Who do I call? And

• Who is in charge?

It's important to establish points of contact, incident commanders and calling trees. The plan also should spell out security responsibilities &emdash; for example, who will cordon off an area or call for a lockdown. In addition, facility managers should prepare for all types of emergency, including chemical spills and intruders. The same pattern should be followed for all emergencies: identify the crisis, communicate the emergency and recover from it.

Finally, FMs should train staff members in how to identify an emergency and communicate it.
4

. Mass Notification System Audio Messaging

Intelligibility and audibility are crucial to the success of a mass notification system. But getting the message out clearly might not mean making the speakers louder.

Where reverberation is not a problem, fewer speakers can cover a larger space. However, if it is a problem, instead of louder speakers you might need more speakers set to provide a distributed sound level with minimal sound intensity variations.

Where ambient noise exceeds 85 decibels, about as loud as busy city traffic, intelligibility might not be possible and an alternate means of notification will be needed.

Just as important as getting the message heard is the content of the message. In addition to information on the hazard, the message should include the name of the speaker, a description of the hazard's location, and information on when listeners need to act.

People tend to hesitate or wait. Identifying the speaker is important because occupants tend to respond to a speaker they know and trust, such as the facility manager, versus an anonymous voice. This helps to spur them to act appropriately.

RELATED CONTENT: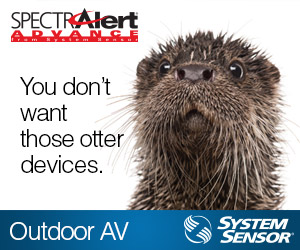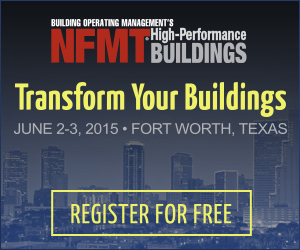 ---
QUICK Sign-up - Membership Includes:
New Content and Magazine Article Updates
Educational Webcast Alerts
Building Products/Technology Notices
Complete Library of Reports, Webcasts, Salary and Exclusive Member Content


All fields are required.


click here for more member info.

---
---
---