4

FM quick reads on Energy management system

---
1. How To Save Energy In Large Retail Organizations
Today's tip is about how to save energy when you manage a large portfolio of retail facilities. The key, say experts, is to put a system in place that gives the ability to standardize, analyze and prioritize energy efficiency best practices, and then, energy efficiency data across the portfolio.

To do so, keep in mind, technology is your friend. Many leading retail organizations - like Walgreens and Nike - have installed energy management systems at their stores. These systems can be centrally monitored so that facility managers know if, say, there's a problem with the HVAC system before the store manager would. Additionally, the system can provide technicians with initial diagnosis of the problem. Or, in a best case scenario, a facility manager can tell the store manager how to fix the problem without requiring a technician call.

It's also possible to use the EMS to gradually ramp up HVAC and light levels in the morning, and turn them back down slowly in the evening. This, combined with the other energy-savings strategies available by using an EMS, can save anywhere from 10-33 percent on energy at each store, says one Nike facility manager.

It also helps to standardize setpoints and lighting levels within facilities. That way, when you analyze energy data, it's much easier to tell which facilities are underperforming - and in which specific energy-using areas. Additionally, many organizations hire a third-party company to manage and pay its energy bills - and to give them warning if suddenly a bill is way too high. Then, the forensics regarding why a particular bill is too high can begin.
2

. Building Management System Analytics and Diagnostics Can Aid Facility Staff, If Properly Programmed

Today's tip from Building Operating Management comes from Rita Tatum, contributing editor for the magazine: New building management and energy management system have analytics and diagnostics capabilities can save time for facility staff, but they need to be properly programmed.

In the past, facility managers often had operating staff who could tell or sense when a building system was faltering and knew instinctively what needed to be done to fix it. However, these seasoned facility engineers are now retiring.

"People entering facilities management don't have that real-world experience," says Jim Sinopoli, managing principal, Smart Buildings. "And there's more technology in today's buildings. BAS/EMS today needs more analytics software tools to support the new generation of facility engineers."

Those tools are often designed to make it easy to learn to use them. "The prevalence of easy-to-use Web-based interfaces, email alarm notifications, pre-made report forms and basic fault diagnostics can enable the typical overworked building manager to do more with less," says Robert G. Knight, senior associate with Environmental Systems Design. "That building manager no longer needs weeks of specialized off-site software training, or a degree in mechanical engineering, to keep a building running comfortably and efficiently."

Nevertheless, new building management and energy management systems are built on advanced software. To use that software optimally can be a challenge for traditional building operators. In response, Knight is encountering more customers who are adding in-house systems integration capabilities. That capability may come from the corporate IT department, from a systems integrator on the facility management team, or from the energy manager.

"The honest truth about all this powerful software," says Knight, "is that it still can't do the thinking for us. Somebody needs to write and tweak the fault diagnostic algorithms, model new energy management scenarios in the analytics software, refresh the content on the LEED kiosk, modify the management dashboard when the CIO wants a new metric."

This has been a Building Operating Management Tip of the Day. Thanks for listening.
3

. Retrocommissioning Building Automation Can Reduce Energy Costs

Today's tip from Building Operating Management: Retrocommissioning can reduce energy costs significantly.

There are plenty of reasons that building automation systems benefit from retrocommissioning. One is that well-meaning operating staff can make changes to the system that have the unintended consequence of increasing energy consumption, Bert Gumeringer, director of facilities operations and security services at Texas Childrens Hospital in Houston.

"What happens is that our good maintenance people come in and they make adjustments based on 'tribal knowledge,' he says. "Some of those practices aren't in synch with good engineering practice." Retrocommissioning can rectify those mistakes.

One common problem, says Gumeringer, is that operating staff tend to put devices in the manual mode, rather than the automatic mode, so the building automation system is not running the equipment. Another issue is sensors that have been bypassed or sensors that haven't been calibrated properly.

A third problem is sensors that were disconnected. That may happen if a technician goes to do a preventive maintenance item and leaves a key sensing device disconnected. "Putting everything back together the way it's supposed to be really yields good results," Gumeringer says. If all of the sensors are in good working order, the building automation system gives the facility manager a window into the system.

He has found that retrocommissioning can bring a substantial payoff. His team has retrocommissioned several buildings that are more than 15 plus years old. "We're starting to see some very nice savings in the two to three to four hundred thousand dollar annual range by doing retrocommissioning," he says. Savings from retrocommissioning have enabled the hospital to keep energy costs essentially flat even as the amount of space was increased. "If we had not done that, our costs would have continued to trend upward," Gumeringer says.

This has been a Building Operating Management Tip of the Day. Thanks for listening.
4

. Three Reasons Can Justify New Building Automation Technology

Today's tip from Building Operating Management comes from Rita Tatum, contributing editor: Three reasons may justify an investment in upgraded building automation or energy management systems.

The past few years have seen a substantial amount of innovation in building automation and energy management systems. In some cases, the innovations have come from suppliers of the automation systems; in other cases, the new applications have been developed by third party software developers.

Three economic forces are moving more buildings into modern building automation or energy management operations, says Jack Althoff, owner of ProjX, Inc.

First, tenant comfort can be significantly improved, because building management can monitor building components more thoroughly than older building automation or energy management applications could.

"With today's technology, you really can see everything you need to see at a high level to ensure your building's occupants are comfortable," says Althoff.

The second force is control of utility costs. Facility managers can react quickly to address usage anomalies. "So if tenants add a new lighting system that causes their usage to jump by 1,000 kilowatts, you know immediately," says Althoff. "You have time to see if you can do something to correct the matter or possibly adjust the contract with them for the additional usage."

The third motivator is manpower savings. Alarms and sensors keep building operators aware of what's happening via the building automation or energy management network, before staff are dispatched.

Soft diagnostics, built into today's controls, identify potential glitches before they become problems. Sometimes the diagnostics can correct the problem directly. But even when the controller cannot fix the problem, it can note early warning signs. "For example, the controls will note the water pressure is dropping before the basement is flooded," says Althoff.

This has been a Building Operating Management Tip of the Day. Thanks for listening.
RELATED CONTENT: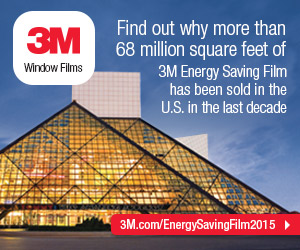 ---
QUICK Sign-up - Membership Includes:
New Content and Magazine Article Updates
Educational Webcast Alerts
Building Products/Technology Notices
Complete Library of Reports, Webcasts, Salary and Exclusive Member Content


All fields are required.


click here for more member info.

---
---
---