4

FM quick reads on Emergency Preparedness

---
1. Planning Considerations for Facility Recovery
Planning considerations for facility recovery should include determining critical operations and making plans for bringing required systems back online. This process might entail bringing in temporary systems, repairing or replacing equipment, relocating operations to an alternate location, and temporarily contracting operations. Managers can make arrangements ahead of time with vendors for post-emergency services, such as temporary power, cooling, and water, primary systems for fuel delivery, debris and road clearing, and equipment repair.

Emergency management specialists have studied the relationship between the cost of pre-disaster mitigation and the cost of response and recovery associated with an event. Using the case of New Orleans and Hurricane Katrina, the current consensus is that building the systems that most likely would have prevented the extensive damage would have cost about one-quarter as much as it cost to respond to and recover from the event. Managers need to advocate to their organization's leadership the importance of investing in facility mitigation measures, which can include:

• installing fire-resistant materials and furnishings
• securing light fixtures and other items that could fall or loosen in an emergency
• installing quick-disconnect points for temporary chillers and generators
• attaching cabinets and files to low walls or bolting them together
• installing curtains or blinds that occupants can draw over windows to prevent glass from shattering
• anchoring water heaters and bolting them to wall studs.

Finally, every military or civilian first-responder organization can testify that without regular drills and exercises, no response group can be ready to respond to a real-life emergency, especially those unannounced events that happen during the night shift or in the middle of a storm. Maintenance and engineering departments need to be active participants in a multi-year training and exercise plan that builds on single-function drills, tabletop exercises that test procedures, and full-scale exercises with local responders.
2

. Emergency Planning: Materials and Training

This is Chris Matt, Managing Editor of Print & E-Media with Maintenance Solutions magazine. Today's tip is taking care of materials and training in planning for emergencies.

While developing a written emergency plan, managers can identify the hazards most likely to affect their facilities. Along with identifying those hazards, managers will need to develop an inventory of materials the department should store and supplies workers can buy or lease as needed. They also should provide a reserved purchase order for more materials from suppliers.

Managers can lease other essential items, such as temporary heating and cooling equipment and portable toilets, after the event. The trick is to identify suppliers that can deliver these items quickly after an emergency. They will be in great demand and short supply, so having a relationship with suppliers is crucial.

It is important for managers to identify primary, secondary and even tertiary suppliers that can support facilities after an emergency. Having supplemental agreements in place — and, in some cases, outside the immediate geographical area — is critical.

Since technicians often take a lead role in a recovery, managers must address the training issues an emergency event creates. Specific training in fire safety, evacuations, confined space, lockout/tagout, and respiratory protection is essential.

The Occupational Safety and Health Administration (OSHA) offers free training materials on the hazards of emergencies. OSHA's Emergency Preparedness and Response page includes links to manuals, plans, and presentations.

Too often, a manager's good intentions simply collect dust, which is evidence that the importance of a written plan is overstated. The process, not the plan, ensures success when preparing for an emergency, so embrace the process.
3

. Emergency Planning: Five Ideas to Protect Technicians

This is Chris Matt, Managing Editor — Print & E-Media with Maintenance Solutions magazine. Today's tip is five ideas to help protect front-line workers during an emergency.

In many cases, an emergency in an institutional or commercial facility requires maintenance and engineering managers to carry out key — and often dangerous — activities as part of the organization's response to the situation. Though often overlooked, ensuring technicians' safety must be a central part of every organization's emergency planning and response process.

Beyond written programs, managers also can consider five ideas that are relatively easy to implement that will better protect front-line technicians, who often serve as second responders in emergencies. These concepts include:

Kick-off meetings. Before any emergency response takes place, managers can organize a kick-off meeting to discuss the scope of work and the hazards present.

Tailgate training. Since emergencies might expose second responders to unusual hazards, a refresher safety training session might be in order.

Provision of supplies. These supplies include personal protective equipment, food, water, and sunscreen.

Review of hours worked. Emergency response often requires responders to work long hours, but at some point, long hours become dangerous. Managers need to track these hours to prevent injuries.

Counselors. In some cases, attempting to restore a facility after an emergency might force responders to deal with personal loss. In other cases, responders will have difficulties dealing with and processing the aftermath of an emergency. Grief counselors play a key role in keeping responders mentally healthy.
4

. How to Plan for Emergency Events

This is Chris Matt, Managing Editor - Print & E-Media with Maintenance Solutions magazine. Today's tip is effectively planning for emergencies.

Whether preparing for capital improvements or preventive maintenance activities, effective planning is the cornerstone of success for maintenance and engineering managers. Planning for emergencies is no different. A written emergency plan is less important than the process of developing that plan. An emergency plan boils down to five areas:

• defining possible emergencies
• ensuring proper buy-in and budgeting
• identifying staff roles and duties
• procuring equipment and materials
• ensuring training and communication.

Based on history and location, most emergencies managers need to consider are fairly easy to predict. Hurricanes are normal occurrences on the East Coast, earthquakes are more prevalent on the West Coast, and it is not uncommon to see tornados in the Midwest.

While not every emergency is predictable, managers can cover their bases for unusual events by having a plan in place that addresses predictable events, such as fires, chemical spills, and power outages.

A successful emergency plan requires support from the organization's highest levels. But too often, good intentions related to emergency planning fail due to a lack of support from top executives. One strategy to get executives on board is to promote the effort as a business continuity program, or BCP, which speaks more to the loss of revenue from an emergency. It forces executives to realize the risk of not preparing properly.

Conducting a business impact analysis is a standard process for determining the financial impact of lost business. The website for the Federal Emergency Management Agency, or FEMA, provides a template and instructions for conducting a BIA.
RELATED CONTENT: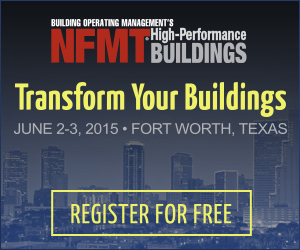 ---
QUICK Sign-up - Membership Includes:
New Content and Magazine Article Updates
Educational Webcast Alerts
Building Products/Technology Notices
Complete Library of Reports, Webcasts, Salary and Exclusive Member Content


All fields are required.


click here for more member info.

---
---
---