3

FM quick reads on Elevator

---
1. Refreshing the Elevator Cab
It's not unusual for the owner of a Class A property to want to refresh the cab of an elevator. There can be all kinds of reasons, including the need to stay competitive with a neighboring property. There's one key detail. If an upgrade, even a cosmetic one, is planned of the cab interior, it can be important to weigh the elevator cab before and after the renovation, consultants say. If the weight of the cab increases by 5 percent or more, the elevator counterweight may need to be changed.
2

. Closing the Door on Elevator Vandalism

Are you having a problem with elevator vandalism?

Clearly, installing vandal-resistant interiors and control panels in the elevator cabs will reduce the number of incidents and costs to repair damage. But if you are having repeated incidents, look beyond the surface. Is the elevator control system operating properly? Long wait times and long travel times will increase frustration. And more frustration is going to spur more elevator vandalism.

3

. Prevent Elevator Overheating

I'm Brandon Lorenz, senior editor for Building Operating Management magazine.

Elevators components aren't particularly prone to overheating. The real problem is the location of the components. Rooftop penthouses get hot. Louvers are supposed to allow ventilation, but draw in dust and hot air.

To prevent overheating, install a dedicated cooling system. By using 100 percent recirculated air, the system can regulate both temperature and humidity levels while keeping dirt and dust out. When installing the system, any existing ventilation louvers, doors and other openings be properly sealed.
RELATED CONTENT: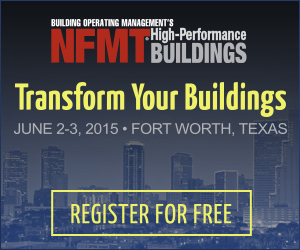 ---
QUICK Sign-up - Membership Includes:
New Content and Magazine Article Updates
Educational Webcast Alerts
Building Products/Technology Notices
Complete Library of Reports, Webcasts, Salary and Exclusive Member Content


All fields are required.


click here for more member info.

---
---
---