3

FM quick reads on Elevator

---
1. Refreshing the Elevator Cab
It's not unusual for the owner of a Class A property to want to refresh the cab of an elevator. There can be all kinds of reasons, including the need to stay competitive with a neighboring property. There's one key detail. If an upgrade, even a cosmetic one, is planned of the cab interior, it can be important to weigh the elevator cab before and after the renovation, consultants say. If the weight of the cab increases by 5 percent or more, the elevator counterweight may need to be changed.
RELATED CONTENT: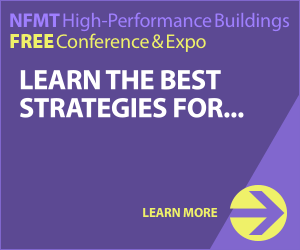 ---
QUICK Sign-up - Membership Includes:
New Content and Magazine Article Updates
Educational Webcast Alerts
Building Products/Technology Notices
Complete Library of Reports, Webcasts, Salary and Exclusive Member Content


All fields are required.


click here for more member info.

---
---
---