4

FM quick reads on BAS

---
1. Understanding Why Employees Resist Change
Today's topic is BAS start/stop functions.

A basic control function is simply to schedule HVAC equipment to turn on and at given times. It's always worth checking to make sure that this capability is being used. In some cases, it may have been turned off in an attempt to meet a temporary need, then not turned back on. In other cases, the facility staff may be hesitant to shut down heating and cooling if occupants are in the building late at night. But even a very late stop time – midnight, for example – will save energy and money compared to round the clock operation.

BAS start/stop optimization programs can do far more than simply on/off scheduling based on time of day. They can analyze outdoor and indoor temperatures to determine when equipment needs to be started. They can also schedule equipment operation to ensure that wear on boilers and chillers is as evenly distributed among all units as possible.

These powerful programs can save energy and extend equipment life. That's why it's important for facility executives to ensure that start/stop optimization capabilities are being taken advantage of. It's also important to ensure that facility operations staff understands the value of start/stop optimization. Otherwise, there's a chance that they will disable it. Finally, it's important to have schedules checked periodically to ensure that they are still in synch with building occupancy.
2

. Moving EBD Beyond Health Care

Today's tip is about how facility executives in corporate space should use evidence based design ideas to improve the productivity of their occupants.

Evidence-based design is well established in the health care industry, because of the health care culture of using research to make decisions. In the corporate world, decisions are more financially driven and therefore it's been difficult to get facility executives to study how particular facility strategies affect worker productivity.

But experts say that using evidence-based principles in the corporate world isn't a lost cause. There are dozens of simple things facility executives can do to help quantify the effectiveness of workplace strategies. Simply tracking sick days in a new space compared to an old one is one simple way to gauge worker productivity. Obviously, absent workers aren't productive.

Other studies have tracked how long workers spend doing certain tasks in an open office plan vs. a closed one to determine which is more productive. Another possibility is tracking billable hours per client in a space before and after a particular facility strategy – like a soundmasking system or new lighting – is implemented.

Having such data available that shows how particular facility decisions affected worker productivity can be an important part of the justification process the next time a renovation or capital project comes across the desk of the CFO.
3

. Certifications Can Help Ensure That "Open Systems" Deliver Interoperability

Today's topic is ensuring that interoperable systems really are interoperable.

Facility executives have long heard about the benefits of interoperable building automation systems. They provide facility executives with more choices when it comes to product selection and service providers. Because facility executives aren't locked into a single provider, they can get competitive bids, reducing long term costs of the system. That's why interoperable systems using protocols like BACnet and LonTalk have become more popular.

Just because a building automation system has BACnet or LonTalk capabilities, however, doesn't mean it's interoperable. For facility executives, it's important to ensure that the devices being specified are truly interoperable.

One good way to do that is to look for devices that have been certified. For example, the BACnet Testing Laboratories (BTL) verifies that the product correctly implements BACnet features. And LonMark International offers a certification program that requires manufacturers to have devices tested. If the device complies with the standards and passes the test, the device can use the LonMark logo as a sign of certification.

For facility executives interested in using BACnet or LonMark, those two certification marks are worth including in specifications to ensure that devices will interoperate as claimed.
4

. Setpoint Changes Can Cause Energy, Other Problems

Energy management systems offer a convenient and reliable way to reduce energy use. But reliable doesn't mean foolproof. Energy management systems don't always deliver the savings they're expected to.

One common problem is that set points are changed without authorization. Often, the person who makes the change is trying to resolve an occupant complaint about a space being too hot or too cold. Overriding a set point may work as a short term fix, but it may lead to longer term problems. For one thing, energy is wasted. For another, it may cause a ripple effect, producing another problem - such as occupant discomfort - as an unintended consequence.

Simply telling staff not to touch set points may not be enough to prevent it from happening. Overriding set points may be a sign of a deeper problem. If the staff doesn't understand why the system is set up the way it is, they are more likely to make changes that might undermine system performance. If that's true, training may solve the problem.

In some cases, the system can be set up to provide levels of access, so that only approved staff have authority change set points.
RELATED CONTENT:
BAS , HVAC , chillers , boilers , energy efficiency , start/stop optimization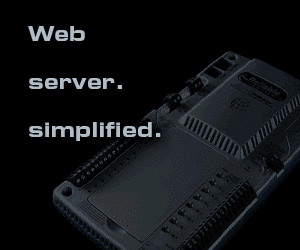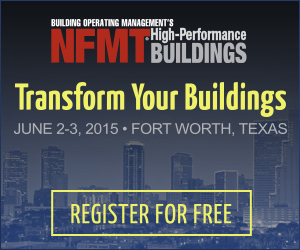 ---
QUICK Sign-up - Membership Includes:
New Content and Magazine Article Updates
Educational Webcast Alerts
Building Products/Technology Notices
Complete Library of Reports, Webcasts, Salary and Exclusive Member Content


All fields are required.


click here for more member info.

---
---
---