4

FM quick reads on maintenance

---
1. Building Automation and Maintenance
I'm Dan Hounsell, editor of Maintenance Solutions magazine. Today's topic is building automation and maintenance.

When maintenance and engineering activities can remain out of sight and out of mind, that can be a good thing. Managers and technicians with the Gateway Medical Center in Clarksville, Tenn., are finding just how good that situation can be.

They've been able to keep a low profile since the opening of a new hospital in June 2008. The 490,000-square-foot, 270-bed hospital features reliable, energy-efficient equipment that allows maintenance and engineering staff to control the building more effectively and create a more comfortable indoor environment.

The hospital's maintenance, repair and operations activities have become so efficient, the CEO has said he did not realize the new facility even had a maintenance department. While the comment was facetious, it speaks to the job managers and staff have done in creating smooth operations out of the public eye.

The new hospital means modern, energy-saving technology for the department — a welcome sight for technicians who had been working with outdated, underperforming equipment in the old hospital. Instead of having to handle frequent emergency repair calls and make regular visits to operating suites and nursing stations, technicians now focus on fine-tuning HVAC equipment and performing the necessary preventive maintenance (PM).

"There's something new to learn every day here," says Jim Skeens, the medical center's plant operations manager. "We're still breaking in the building, but everyone has a sense of where everything is laid out and how it works. It seems to be less effort in (the technicians') daily routines. They can concentrate on PMs because they don't have as many daily calls."

The hospital's building-automation system (BAS) has played a key role in managing hot-cold calls more efficiently, analyzing energy performance, and monitoring the indoor air quality (IAQ) of different spaces within the hospital.

Says Mike Holzkamper, the hospital's director of facilities management, "We have less heat and air problems at this facility than we did at the old place. With the energy-management system we have, we can spend five minutes on the computer and come out knowing what it's going to take to fix something. It makes the end user much happier when they call us and get something fixed in a matter of minutes instead of hours or days."
2

. Equipment Rental: Ask These Eight Questions

This is Chris Matt, Managing Editor of Print & E-Media with Maintenance Solutions magazine. Today's tip is the eight essential questions managers need to ask before renting equipment.

The first question: Which items would improve worker efficiency the most? Manufacturers often introduce the most innovative, modern equipment to rental companies first, so rental companies might have products managers have yet to use or hear about. Using this advanced equipment can help workers complete maintenance tasks more efficiently.

Second: What is the total cost of renting the equipment? Total cost goes beyond renting a piece of equipment for a certain amount of time.

Third: Can I review the rental contract in advance? Even though rental customers rarely read the rental contract they sign, reviewing the contract in advance will prevent confusion and misunderstandings.

Fourth: When do rental companies stop the clock? Clarifying when companies stop charging for equipment use is particularly important, since some agreements state the rental period — and the amount of time for which companies charge a customer — is the entire time the rental equipment is on site, not just the amount of time workers use the equipment.

Question Five: Is there a damage-waiver fee? If such a fee exists, managers should determine if it is mandatory or optional. It also is a good idea for managers to determine the extent of the damage-waiver coverage.

Sixth question: Are weekly or monthly rates available? Knowing these rates can help managers save hundreds or thousands of dollars annually.

Seven: Does the daily rate last 8 or 24 hours?

And, finally, the eighth question: What training does the rental company provide? Rental companies have a vested interest in providing effective training, but some companies train better than others.
3

. Flooring: Working with a Contractor

This is Chris Matt, Managing Editor of Print & E-Media with Maintenance Solutions magazine. Today's tip is working with flooring contractors.

In cases where managers decide to outsource floor care, the real solution in reducing costs comes from selecting certified, qualified technicians who know the craft. Unfortunately, managers too often select contractors based on the amount they charge, as opposed to the company's skill level. Managers should not have to spend time with crews explaining the tasks. Instead, they should be able to rely on the contractor to understand the job.

When managers rely on unskilled building service providers, managers will have to spend time telling them what to do, as well as when to do it. Ultimately, this situation leads to a floor-maintenance program that has specific requirements at designated intervals, and an inflexible schedule is rarely conducive to efficient floor care.

A rigid program can result in services performed in areas that do not need it and negligence in areas that need more attention. A knowledgeable service provider will have the ability to make the necessary adjustments to meet the manager's objectives.

Certified providers are trained to identify different floor coverings and understand the requirements for maintaining each type, including the most effective chemicals, the proper equipment for the greatest efficiency, the best tools and materials to accomplish the task, and the frequency with which to do the job.

Using certified technicians ensures the floor-maintenance program delivers tangible benefits. By maintaining the floor when it needs to be maintained and consistently keeping it in the best condition, providers can help managers and their organizations save a great deal of money.
4

. Inventory Management Best Practices

This is Chris Matt, Managing Editor of Print & E-Media with Maintenance Solutions magazine. Today's tip, best practices for inventory management.

Challenges related to two common MRO products offer insights on inventory management and suggest guidelines for determining the most appropriate stocking practices to protect the inventory investment:

First, rolling bearings. A lack of cleanliness is the largest contributor to shortened bearing life. Storeroom supervisors should store bearings horizontally in the original packaging — not in plastic — and rotate them regularly. Changing the way supervisors store the bearings can extend their life significantly because vibrations during storage cause lubricant failure, even when the only load on the bearing is its own weight.

Next is belts. Belts have shelf lives of two years, according to top belt manufacturers. If departments store V-belts per manufacturer instructions, the belts can last for several years without any noticeable influence on their performance.

Finally, high-density storage drawer systems can deliver a host of benefits to managers and their departments. One of the greatest benefits is they can increase storage capacity in less space. Converting from traditional shelving systems to high-density drawers can reduce floor space up to 80 percent.

Another benefit is the modular flexibility of the cabinets, which come in various heights and widths that create many combinations. The systems' modularity allows for custom-fitted storage, and their interchangeable parts provide flexibility for future change and growth.
RELATED CONTENT: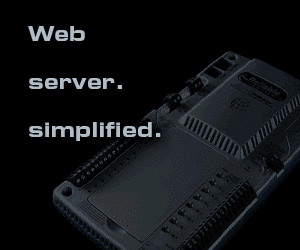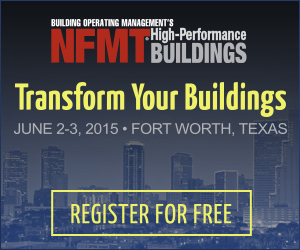 ---
QUICK Sign-up - Membership Includes:
New Content and Magazine Article Updates
Educational Webcast Alerts
Building Products/Technology Notices
Complete Library of Reports, Webcasts, Salary and Exclusive Member Content


All fields are required.


click here for more member info.

---
---
---