Strategies for Facility Professionals
FM Strategies: ADA
Avoiding ADA Lawsuits
FM Strategies: Healthcare Interiors
Part 1: Pursuing Sustainability in Healthcare Interiors is an Education

Part 2: Educating the Supply Chain Key to Sustainable Healthcare Interiors
FM Strategies: Retrocommissioning
Part 1: Retrocommissioning Improves Energy Efficiency in High-Performing Buildings

Part 2: Key Findings from Retrocommissioning a High-Performance Building
FM Strategies: VFDs
Part 1: Analyze VFD (Variable Frequency Drive) Retrofit Applications To Ensure Savings

Part 2: VFDs Offer Benefits Beyond Energy Savings
FM Strategies: Video Surveillance
Video Surveillance: Keep Your Analog and Have Your IP Too
FM Strategies: Fire Sprinkler Maintenance
Sprinkler Maintenance: Important Part of Fire Prevention
FM Strategies: Cost of LEED
Part 1: Is There Still A LEED Premium?

Part 2: LEED Certification: Are You Just Buying a Plaque?
FM Strategies: EPAct 179D Deductions
Can 179D Energy Efficiency Tax Deductions Be Saved?
FM Strategies: HVAC Efficiency
Equipment, Operations Both Offer Areas For Improved HVAC Efficiency
FM Strategies: BACnet, LonWorks and Modbus
Part 1: BACnet, LonWorks and Modbus: Getting What You Want

Part 2: With Building Automation Protocols, Devil Is In The Details
FM Strategies: LEED-EBOM
Improved Energy Performance is One of Many Goals for New LEED-EBOM
FM Strategies: Safer High-Rises
Employing All Available Evacuation Options Leads to Safer High-Rises
FM Strategies: Halon Alternatives
Halon Alternatives Provide Suppression Without Hurting Environment
Profile: John Balzer, Froedtert Health
John Balzer Builds Team to Transform Operating Rooms to Hybrid Surgical Suites
Profile: Joe Markling, BOMA
Markling Hopes To Open Doors As BOMA Chairman
Profile: Ted Whiting, ARIA
Ted Whiting: Technology Key to Surveillance Success at ARIA
Profile: Edward Piccinich, SL Green Realty Corp.
Part 1: For SL Green, Office Building Repositioning Goes Beyond Curb Appeal

Part 2: SL Green Focuses on Ongoing Maintenance
Profile: Ernst-Pierre Toussaint, Field Museum
Field Museum Benefits from an Ice Age
Profile: Alexander Kogan, Rockefeller University
Part 1: Facility Management and IT Team Up at Rockefeller University

Part 2: Data Centers, IT Infrastructure Benefit from Cooperation Between Facility Management and IT
Profile: Harry Hobbs, InterContinental
Part 1: Never Too Early to be Better at the InterContinental San Francisco

Part 2: Energy Audit Leads to Further Energy Savings, LEED Gold
Profile: Jim Cooke, Toyota
Bumps in the Road Don't Slow Down Toyota's Cooke
Profile: Bob Holesko, HEI Hotels
Part 1: Bob Holesko Eyes Energy Savings in 2012

Part 2: Forecasts Are Hard To Make In the Hotel Business
Profile: Mike Kastner, Lakeland HealthCare
Part 1: At Lakeland HealthCare, Mike Kastner Uses Research to Shape Facilities

Part 2: Evidence-Based Design Part of Lakeland's Far-Sighted Approach
Profile: Kevin Folsom, Dallas Theological Seminary
Facilities Staff Focuses on Service at Dallas Theological Seminary
Profile: Bob Wengel, Shedd Aquarium
Controls, Sustainability Are The Focus at Shedd Aquarium
Profile: William Brown, Chicago Botanic Gardens
Communication, Rapport Key for FM at Chicago Botanic Gardens
Profile: Robert Lang, Kennesaw State University
Robert Lang: Security Road Map Can Improve Decisions in Emergencies
Profile: Phillip Saieg, Alliance Center
Part 1: Phillip Saieg: The Pursuit of High-Performance

Part 2: Phillip Saieg: Raising the Bar on Sustainability
Profile: Peter Strazdas, Western Michigan University
Peter Strazdas: BIM Is The Future of FM
Profile: Stephen George, Connecticut College
Stephen George: Master Planning Via Partnering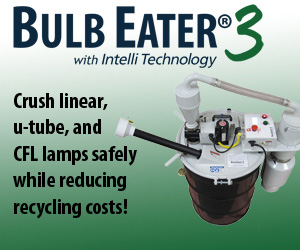 ---
Free E-mail Newsletters Sign-up
Weekly Articles
Facility Webcast Alerts
Building Products/Technology
Monthly Digital Magazine

---
---
---