2

FM quick reads on ADA Compliance

---
1. Deadline has arrived for ADA Compliance
I'm Steve Schuster, associate editor of Maintenance Solutions magazine. Today's topic is ADA compliance.

Although revised regulations implementing the Americans with Disabilities Act (ADA) took effect more than one year ago on March 15, 2011, entities covered by the ADA had until March 15, 2012, to comply with the 2010 standards.

The guidelines apply to the activities of more than 80,000 units of state and local government and more than seven million places of public accommodation, including stores, restaurants, shopping malls, libraries, museums, sporting arenas, movie theaters, doctors' and dentists' offices, hotels, jails and prisons, polling places, and emergency-preparedness shelters.

"The new rules usher in a new day for the more than 50 million individuals with disabilities in this country," Thomas E. Perez, Assistant Attorney General for Civil Rights said in a DOJ press release.

The new ADA rules adopt the 2010 ADA Standards for Accessible Design, which have been retooled to be more user friendly for building code officials, builders, and facility managers. The rules have also been harmonized with state and local accessibility codes.

Additional information: www.ada.gov and by viewing several documents, including the ADA Update and ADA 2010 Revised Requirements: Effective Date/Compliance Date, the first of several planned publications aimed at helping managers understand their obligations under the amended Title II and Title III regulations. Individual print copies of the Effective Date/Compliance Date publication can be ordered from the ADA Information Line 800-514-0301 voice or 800-514-0383 TTY.
2

. ADA Compliance

I'm Dan Hounsell, editor of Maintenance Solutions magazine. Today's topic is, ADA compliance.
Nearly 20 years after the enactment of the Americans with Disabilities Act, many institutional and commercial facilities continue to struggle with providing facilities that are accessible to visitors with disabilities.
In an effort to remedy the situation, the U.S. Department of Justice recently issued proposals to adopt new design standards for facilities under the ADA.
Under the act, the department is responsible for maintaining standards for new construction and alterations consistent with Access Board guidelines. The standards apply to the construction and alteration of all facilities covered by the ADA except transportation facilities, which are subject to standards maintained by the Department of Transportation.
The new standards would apply to state and local government facilities subject to Title II of the ADA, as well as to places of public accommodation and commercial facilities covered by Title III of the law.
The Department of Justice notices also address issues relating to the application of the new standards, including effective dates. Through these proposals, the department also is revisiting or supplementing other sections of its regulations, which have changed little since their original publication in 1991.
Among the possible new or revised provisions are removal of barriers in existing facilities, accommodation of service animals, and the maintenance of accessible features.
The notices are available through the online edition of the Federal Register, www.gpoaccess.gov/fr/.
For more information, visit the Department of Justice's ADA web site at www.ada.gov.

RELATED CONTENT: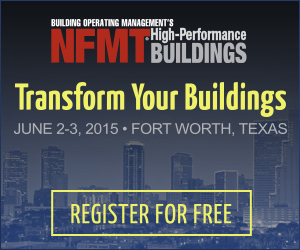 ---
QUICK Sign-up - Membership Includes:
New Content and Magazine Article Updates
Educational Webcast Alerts
Building Products/Technology Notices
Complete Library of Reports, Webcasts, Salary and Exclusive Member Content


All fields are required.


click here for more member info.

---
---
---